8 Wisconsin sights you must see
In partnership with Wisconsin Vision, we want to help you "See More Life" in our fine city and state. All around us are beautiful sights and scenes – some popular, some exclusive. In this new feature, we'll share some of these – through our lens – and hope that you'll join us along the way by sharing your favorite Wisconsin sights too.
Here are eight locales certainly worthy of a look:
Frank Lloyd Wright's SC Johnson complex in Racine
Wisconsin-born architect's SC Johnson administration building and research tower at SC Johnson (aka Johnson Wax), 1525 Howe St. in the heart of Racine – put up in 1936 and 1947, respectively – are unrivaled architectural treasures in the state. They – along with Sir Norman Foster's Fortaleza Hall – are not only a testament to the Racine company's forward-looking philosophy, the admin building and research tower look the way they do in part because of Wright's opposition to their location. People travel from around the world to see the complex, so why wouldn't you? Read more here.
Lake Express Ferry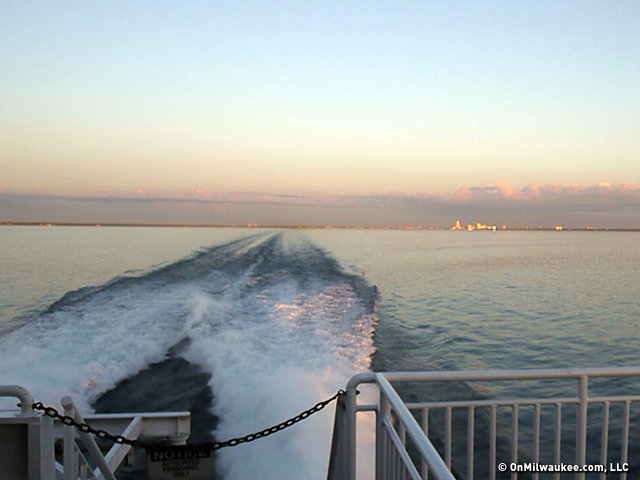 So much of Wisconsin's identity is tied to the Great Lake that abuts the state's entire east coast. Why not get out on it? One fun way to do that is to take the Lake Express Ferry that departs for Michigan from Bay View a few times a day, in season, offering great views of the city skyline from the water as well as a memorable trip. Watch a video here.
Horicon Marsh
Horicon Marsh is a big draw for bird watchers and nature lovers, who are especially drawn to this natural wonder of Wisconsin in spring (May) and autumn (mid-October to about mid-November). They come to see the migrating birds – nearly 300 varieties have been spotted over the years – who stop off to rest their weary feathers at the largest freshwater cattail marsh in the United States. The trails offer easy strolls and stunning scenery at any time of year. Read more here.
Milwaukee cream city brick buildings
Milwaukee is the home of Cream City brick, which remains tied to the city's identity long after production of the bricks ended. Take a tour of some of the finest examples and see some beautiful vintage buildings made with the construction material that made Milwaukee famous.
Lake Geneva
Just an hour's drive southwest of Milwaukee, Lake Geneva has plenty of fun for the whole family, and in any season, with great walking trails, beaches and boat tours, as well as camping, dining, shopping, winter festivals and more. Read more here.
Cranberry bogs
Sure, everyone associates Wisconsin with cows and cheese and beer. But drive through the state and you'll spy seemingly endless fields of corn swaying in the breeze, as well as acres and acres and acres of soybeans running through their array of lovely earth tones during the growing season. If you visit at the right times of the year, you'll also see the low, evergreen trailing vines of the cranberry fields in the central part of the state, where the slightly sunken beds are dotted with beautiful pink flowers early in season and flooded with water, painted red by floating cranberries, as harvest proceeds in September and October. Read more here.
Kohler's historic American Club
(PHOTO: The American Club)
The Kohler Company built The American Club in 1918 as a place for company workers – many of them immigrants – to sleep, eat and find safe, fun recreation, as well as study English and apply for citizenship. The Tudor revival gem is now a full-service resort with fine dining, a world-class spa, golf courses and more. The original building is definitely a sight to see, especially the stained glass Greenhouse in the courtyard. Read more here.
Great lakes that aren't Great Lakes

While we may not be the land of 10,000 lakes, we prize quality over quantity and there are some great places for recreation and reflection within a quick drive from Milwaukee. Click here to see a list of eight fun options.
Facebook Comments
Disclaimer: Please note that Facebook comments are posted through Facebook and cannot be approved, edited or declined by OnMilwaukee.com. The opinions expressed in Facebook comments do not necessarily reflect those of OnMilwaukee.com or its staff.