Last call to dethrone the king, Bucks fans: Vote Giannis for All-Star Game
Last Friday, with the Warriors in town, there was a lot of fun hype and discussion around Giannis Antetokounmpo facing Kevin Durant, the Golden State superstar to whom Milwaukee's Greek Freak is often compared. It was an exciting matchup, with both players leading their teams in scoring and at times going at each other one-on-one in the Bucks' 108-94 loss.
But the guy Antetokounmpo really has been chasing and emulating the last couple of years is not Durant; it's LeBron James, his Eastern Conference Central Division rival and the best player in the world over the past 15 years. Giannis made LeBron take notice of him in November 2016 and he's been coming at the king ever since.
In three games this season, Antetokounmpo is averaging 33.7 points on 68.4 percent shooting, 10.0 rebounds, 6.3 assists, 1.7 steals and 1.3 blocks in 39.7 minutes against Cleveland, his second-best numbers against any team in the NBA and a better stat line than James in those contests. Antetokounmpo, the league's second-leading scorer at 28.4 points per game, had a signature king-slaying moment in the Bucks' win over the Cavaliers last month, wresting a loose ball away from James and converting an and-one layup with six seconds remaining to clinch the victory, yelling in exultation while LeBron lay, spread eagle on the floor, spent and defeated.
Over the past few weeks, the Bucks and their fans have launched a full-court-press campaign to help Giannis Eurostep-leap over LeBron in another way: as the East's All-Star Game vote-winner, which would make him the conference's captain and enable him to choose the team roster. Antetokounmpo, who said earlier this month that he would pick James first – if teammates Khris Middleton and Eric Bledsoe weren't among the pool of available players – was the leading vote-getter after the first round of fan voting, but was surpassed by James after the second fan returns.
Fans account for 50 percent of the vote to determine the All-Star Game starters, with current NBA players and a panel of basketball media comprising the other 25 percent each.
All voting ends tonight, Monday, Jan. 15 at 11:59 p.m. ET. As of last Thursday, when the latest ballots were announced, Antetokounmpo trailed James, 1,480,954 to 1,622,838. That's a difference of only 141,884 votes, and considering the near-endless opportunity to vote, the Bucks are stumping hard on social media for their beloved superstar, hoping Antetokounmpo's large international following and Milwaukee's devoted local fan base can propel a late, come-from-behind win.
Final Day Of Voting!!

Giannis Antetokounmpo #NBAVote

🗳 Retweet to VOTE 🗳 pic.twitter.com/RfO06tcCHs

— Milwaukee Bucks (@Bucks) January 15, 2018
Fans can vote at NBA.com/vote or on the NBA App, but the easiest way is via social media. Vote on Facebook (include Player Name #NBAVote in the status update or comments on Bucks posts), Twitter (tweet Player Name #NBAVote; retweets count as a vote too) or with a Google search (search NBA Vote Bucks and then select your top players).
Last year, Antetokounmpo became the Bucks' first All-Star since 2004, being voted in as the team's first starter in the game in more than 30 years. This season, under the brand new All-Star Game format, Bucks fans can help Giannis become the Eastern Conference captain – and continue his quest to dethrone the king.
Giannis Antetokounmpo #NBAVote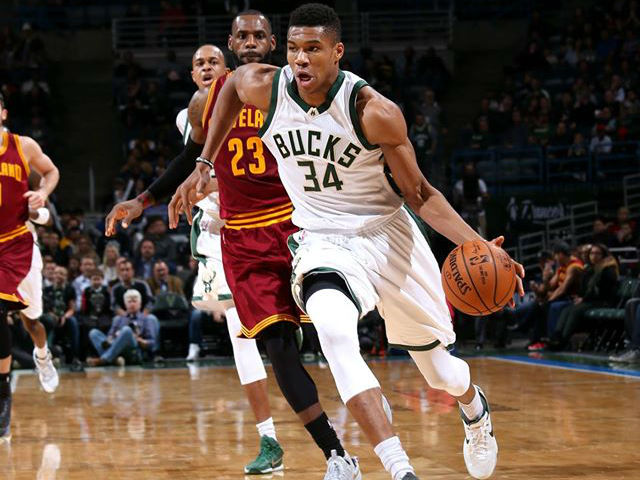 Facebook Comments
Disclaimer: Please note that Facebook comments are posted through Facebook and cannot be approved, edited or declined by OnMilwaukee.com. The opinions expressed in Facebook comments do not necessarily reflect those of OnMilwaukee.com or its staff.