Utilizing everyday accessories for your holiday decor with Steinhafels
Editor's note: The following sponsored content was provided by Steinhafels.
It's officially crunch time for any of you hosting holiday parties – is your home decor "on point?"
If you're like me, your house is still a hybrid of Halloween, Thanksgiving and Christmas decor – especially since we haven't seen much snow. It just doesn't FEEL like Christmas yet. If your holiday decor game is a little weak, have no fear! You still have time to buy some inexpensive Christmas accessories, and we even have some tips for using everyday household items in a way that will add a festive touch.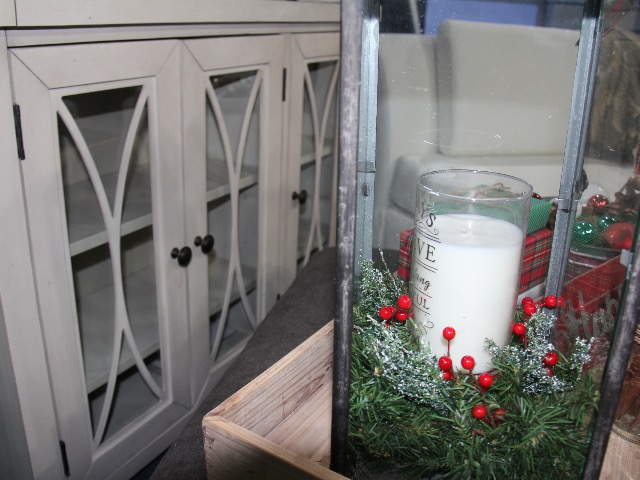 Each month, Steinhafels teams up with OnMilwaukee to offer Sponsored Content about various interior design trends and to show off some of our designers' coolest projects. This month, we're taking a closer look at last minute holiday decor and how to simplify the process. Lucky for you procrastinators, we do still have holiday accessories available at most of our stores!
However, you can also create beautiful holiday displays with regular household items. Debbie Gray is an Interior Designer at our new Madison East store. She explains, "You have a lot of things in your home you don't necessarily think would work, but they will."
Our first example – a spaghetti bowl filled with leftover Christmas tree bulbs and greenery! Don't get me wrong, a heaping serving of spaghetti would also look great in here, but in an instant, you have a holiday centerpiece consisting of items you can likely dig up around the house.
Or how about using a regular ottoman or serving tray as a base for a holiday scene? Debbie says, "The only actual holiday accessory in the whole thing is this wooden sign that says Happy Holidays. The other things you can find around your home – some pinecones, some leftover Christmas decorations from decorating your tree."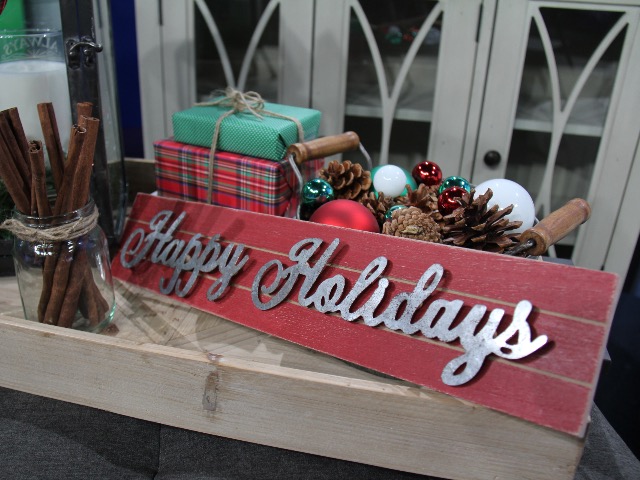 Here's a few more tips from Debbie's Bag of Tricks:
Extra ribbon, greenery and ornaments that you haven't used on your tree or in your other decorating can also be mixed with your everyday decor items. You can also gift wrap old jewelry boxes, wrap, stack and tie them together.
Find a couple of holiday decor items that you really like and you feel that you can use year after year. You can always change them up each year by mixing them with different "everyday" items or leftover holiday trimmings.
Other helpful items: cinnamon sticks, candle holders with globes, lanterns, various greenery (fake or real).
The bottom line: take some of the pressure off and show your personality. This is a great chance to get a little creative, and it saves up some of that decor budget so you can buy more presents for your family and friends (or yourself)!
Facebook Comments
Disclaimer: Please note that Facebook comments are posted through Facebook and cannot be approved, edited or declined by OnMilwaukee.com. The opinions expressed in Facebook comments do not necessarily reflect those of OnMilwaukee.com or its staff.