A dairy-free girl walks into the Wisconsin State Fair ...
It might seem impossible, but the Wisconsin State Fair has food suitable to fit the vegan criteria.
The State Fair has a wide range of food as we all know, but I was pleasantly surprised with the options for vegetarians, vegans, you name it. Expecting to come into the fair looking for vegan food whilst leaving with nothing but water in hand, it turned out I was mistaken. When I first walked in, I saw the Island Noodles stand – and what did I see next to its menu's first noodle dish. Yes, you guessed it: vegan!
And that was far from the only one. Here are my vegan highlights from the State Fair.
1. Wok fired soba noodles
A little soy sauce, veggies, soba noodles and some wok fired lovin'.
2. Lemonade
Cool down the summer heat with some good ol' fashioned lemonade. Always a hit – and technically vegan!
3. Sweet potato fries
The basket of sweet potato fries from The Fire House were delicious. I'm a huge sweet potato fan, so when I spotted these out of all the other regular fries, I had to go for it.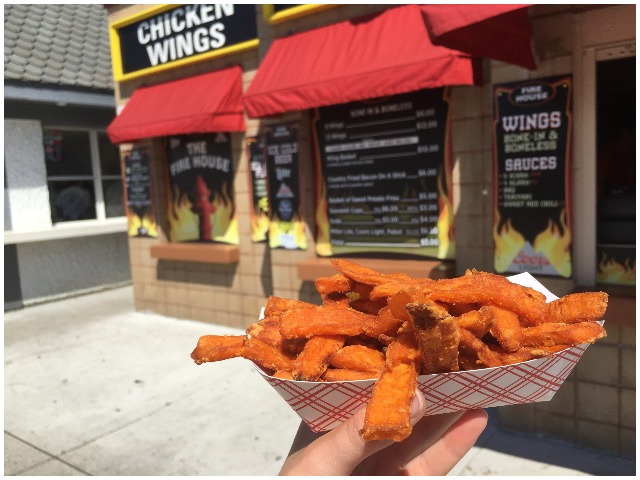 4. Roasted corn
This was surprisingly my first corn on the cob of the summer season – and it did not disappoint. Just make sure to tell them to hold the butter. Then, after you pop over to their table of seasonings, you'll realize you didn't even need the butter because the corn was so juicy!
5. Strawberry banana smoothie
A classic combo – and a shoe-in refreshment for your hot Wisconsin State Fair days. Make sure to say dairy free and you'll have yourself a sweet delight within minutes.
6. Chips and guacamole
Fiesta Grill and Cantina came in to save the day with its guacamole. Praise all things avocado! A great snack to share with friends – or just yourself because sometimes guac is the only friend you need.
So, whether you are allergic to dairy, a voluntary vegan or simply a lover of food, keep my vegan highlights in mind next time you head to the State Fair. Happy eating!
Facebook Comments
Disclaimer: Please note that Facebook comments are posted through Facebook and cannot be approved, edited or declined by OnMilwaukee.com. The opinions expressed in Facebook comments do not necessarily reflect those of OnMilwaukee.com or its staff.