2019 Milwaukee beer festival guide
Milwaukee does beer best. As if our bar scene, various beer gardens and pedal taverns aren't enough to satisfy your brew fix this summer, we have you covered with a selection of beer festivals ready to wet your whistle from May through September. Grab your crew and get ready to try brews far and wide, with some additional perks of local food and music!
414, let's have one more!
When: Sunday, May 19, 2-3:30 p.m.
Where: Gathering Place Brewing Company, 811 E. Vienna Ave.
Admission: $20
Ditch the cheese for this special pairing hosted by Gathering Place Brewing and Burke Candy. Experts will explain how this unexpected pairing is delicious and can be replicated at home to impress your friends!
When: Saturday, May 25, noon-7 p.m.
Where: The Brewery District, 1125 N. 9th St.
Admission: Free
Music. Beer. Art. Local food. Pabst Brewery and Taproom will join forces with MKE Brewing Company's 9th Street brewery and Best Place for a block party sure to get you moving. Enjoy live music and food at each of the three hosts – and don't forget about the BEER! Arguably the best way to kick off festival season.
When: Saturday, June 8, noon-5 p.m.
Where: Waukesha County Expo Center, 1000 Northview Road
Admission: $5-25
Come hungry as Waukesha County Expo Center hosts food vendors from gourmet mac 'n' cheese to Southeast Asian cuisine and everything in between! And what could possibly pair better with this delicious food? Local craft beer, of course! Discounts available for First Responders with proper I.D.
When: Saturday, June 8, 4-7:30 p.m. (3 p.m. early entry for VIP/Gold Pass)
Where: Cathedral Square Park, 825 N. Jefferson St.
Admission: $15-85
Milwaukee's favorite beer nerd gathering is back with 40 breweries offering unlimited samples of the cask-conditioned ales and ciders. Vote for who you think deserves this year's "Big Firkin Award." Live music and food vendors will also be on site for the afternoon.
When: Sunday, June 9, 11:30 a.m. (Registration starts at 9:30 a.m.)
Where: Intersection of Booth and Locust Street
Admission: $23
Kick off the annual Locust Street Festival of Music and Art with 1.8 mile run/walk through the streets of Riverwest. Four mandatory beer stops will be made along the route and make sure to watch your time as you cross the finish line! Prizes will be awarded to the top three finalists in over 10 age levels (both male and female). Register in advance to guarantee yourself a T-shirt. Day-of shirts will be available first come, first serve.
When: Friday, June 14, 5-6:30 p.m.
Where: City Lights Brewing Co., 2200 W. Mount Vernon Ave.
Admission: $20
Hop on a Bublr bike and take a cruise down the Hank Aaron State Trail between Menominee River Valley's two Bublr stations: City Lights Brewing and Miller Park. The casual four-mile roundtrip ride will include stops at various sights along the way, as well as a quiz on the area and a dive into its history. The ride culminates in a complimentary cheers back at City Lights, but if the ride has your tummy rumbling, feel free to stay for some delectable dishes offered on City Lights' menu.
When: Saturday, June 15, 1-5 p.m. (Noon entry for VIP/Beer Enthusiast Ticket)
Where: Bayshore Town Center, 5800 N. Bayshore Dr.
Admission: $40-80 ($25 for DD)
What do you get when you mix 50 of Wisconsin's top craft breweries with dozens of metro-Milwaukee restaurants? An annual tradition in the Bayshore Town Center that attracts nearly 2,000 patrons each year! This one day event also offers live music and a vivacious camaraderie that will have you staying till close.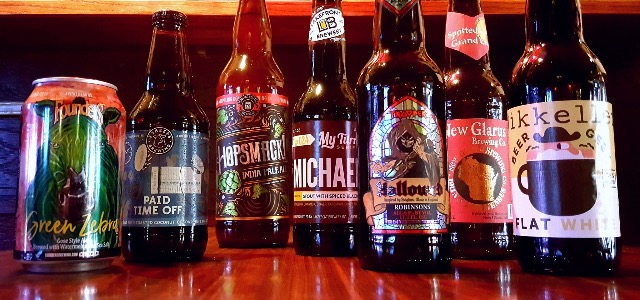 When: Saturday, June 22, 1-5 p.m.
Where: Sir James Pub, 316 N. Franklin St.
Admission: $40
The inaugural fest, located outside behind Sir James Pub, will be serving 20-plus firkins, with the people's choice being awarded at 4:30 p.m. Rain or shine, it'll be a great time!
When: Saturday, June 22, 1-5 p.m.
Where: The Bavarian Bierhaus, 700 W. Lexington Blvd.
Admission: $50-75
"By Beer Nuts, For Beer Nuts," the 16th annual World of Beer Festival take place at a new location this year, The Bavarian Bierhaus, but will still hold the high standard of excellent brews from around the world that patrons have come to know and love for the past decade and a half!
When: Saturday, June 29, 6-9 p.m.
Where: The Racine Zoo, 2131 N. Main St.
Admission: $40-50 ($30-40 Non Alcohol Ticket)
Enjoy samples of wine, beer and other offerings from the region's culinary scene and roam the park as most of the zoo will be open to explore! Discounts available for zoo members. (Important: This is a 21-and-over event.)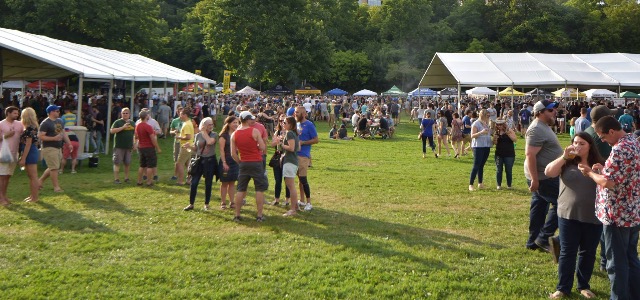 When: Saturday, July 27, 3-7 p.m. (2 p.m. VIP entry)
Where: McKinley Park, 1600 N. Lincoln Memorial Dr.
Admission: $60-90 ($15 for Designated Drivers)
Celebrate 10 years of Milwaukee Brewfest with over 100 breweries serving up craft beers, ciders and meads on the greenery of McKinley Park!
When: Saturday, Aug. 3, Noon-5 p.m.
Where: Third Space Brewing, 1505 W. St. Paul Ave.
Admission: Free
Know an IPA lover in your life? Then head to Third Space Brewing for its All-IPA festival, celebrating its third year this summer. Breweries from around the state will offer their best Indian Pale Ales to be judged by not the attendees, but the brewers themselves! This way you can sit back and relax with a pint in hand, knowing that all that matters is your favorite.
When: Saturday, Aug. 3, 3-6:30 p.m. (2 p.m. VIP entry)
Where: Pennoyer Park, 3601 7th Ave.
Admission: $15-85
Who will be taking home the "Willy" this year? Head down to Pennoyer Park and show your support as breweries from Wisconsin and Illinois go head-to-head in a friendly competition for best brew. This fest is best enjoyed in numbers, as attendees will be responsible for voting! And it's okay if you secretly enjoy our neighbor's crafts. (Just don't tell your friends.)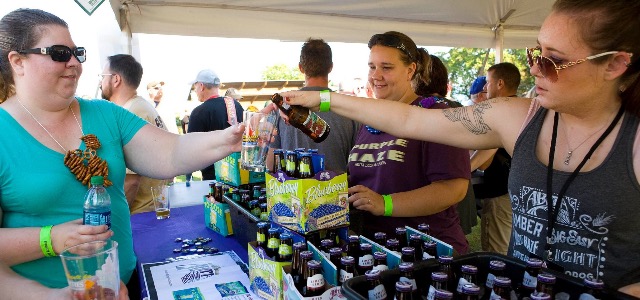 When: Saturday, Sept. 14, 3-6:30 p.m.
Where: Racine Zoological Gardens, 2131 N. Main St.
Admission: $20-90
Nestled on the shores of southern Lake Michigan, Great Lakes Brew Fest offers an astronomical 450 brews, ciders and hard sodas sure to fit any palette. Grab your souvenir pint glass and try unlimited samples from 100 breweries. Another great way to get in the spirit is this year's theme: Woodstock's 50th anniversary!
Facebook Comments
Disclaimer: Please note that Facebook comments are posted through Facebook and cannot be approved, edited or declined by OnMilwaukee.com. The opinions expressed in Facebook comments do not necessarily reflect those of OnMilwaukee.com or its staff.