Friendship Bakery moves closer to opening in Riverpoint Village
The space in Riverpoint Village Shopping Center where the North Shore Bistro used to live has sat vacant for four years. Soon, though, a non-profit group called Friendship Circle, will open a bakery and cafe in the former restaurant that will employ adults with special needs.
The Friendship Bakery currently resides out of a rented kitchen in Milwaukee, says Levi Stein, executive director of Friendship Circle. Currently, 14 adults work in the kitchen, two to three times a week.
"We're giving them job skills and life skills and a great social environment for them to grow and succeed in," says Stein.
Through fundraising, Friendship Bakery is close to accomplishing what it needs to open in the space at 8649 N. Port Washington Rd.
"Our goal is $360,000, and we're hitting close to $300,000 now in pledges. It's this final $75,000 that is the hardest," says Stein.
Stein says he expects to open in three or four months.
"We're at a point where we're opening, even if no one gives another penny, but there's certain pieces of equipment that we won't be able to buy if we don't reach our goal."
Friendship Bakery will work with Colectivo to build out its cafe, and its products are already for sale at Sendik's, Stein says.
"I really believe this is a unique concept," says Stein. "The are lots of organizations that work with people with special needs, but the interaction with the community that's going to go on here is going to be real. It's not just some job in a corner or in a tucked away kitchen. This is a coffee shop in a very, very open and convenient area."
Milwaukee's Friendship Circle, a division of Lubavitch of Wisconsin, is one of about 100 Jewish organizations around the country, says Stein. Locally, it works with kids and adults with special needs to provide programming for them, their families, their siblings and their caretakers, to be a support system.
Stein, who is from Detroit, has worked with Friendship Circle since he was a teenager. He worked for the organization in New Jersey and Puerto Rico, and three years ago, he moved here to run it.
"Up until now we rented an office in Bayshore, and we do programs all over town," says Stein. "Our main program is Friends at Home, where we send teen volunteers to the home of a child with special needs, just to give them an hour to an hour-and-a-half of fun and friendship. We have close to 100 teen volunteers."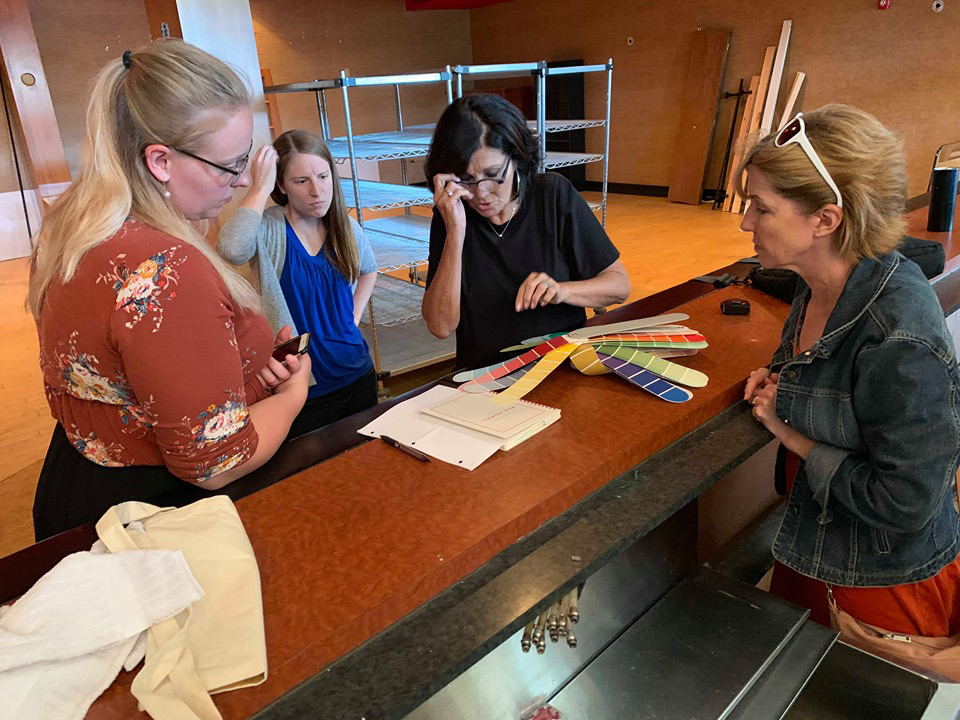 Now, Friendship Circle has plenty of room and has completed most of the demo and construction work to open before the end of 2019.
Stein says he imagines a place where the bakery, coffee shop and art studio compliment each other.
Says Stein, "It'll be a place where community members could do events, birthday parties, all sorts of celebrations after hours that you can rent the space out for. And it'll be a real home. This will be the real definition of inclusion, where people with special needs are working together and just building a future, building a warm environment. It's going to be really amazing."
Facebook Comments
Disclaimer: Please note that Facebook comments are posted through Facebook and cannot be approved, edited or declined by OnMilwaukee.com. The opinions expressed in Facebook comments do not necessarily reflect those of OnMilwaukee.com or its staff.