For the first time in its three-year brewing history, New Barons Brewing Cooperative will have its own taproom and brewery.
New Barons – the state's first cooperatively owned brewery, with nearly 250 member owners – will occupy the former Enlightened Brewing space in the Lincoln Warehouse, 2018 S. 1st St.
"We started out brewing here," says CEO John Degroote. "We've been here all along, just not in a consumer-facing capacity."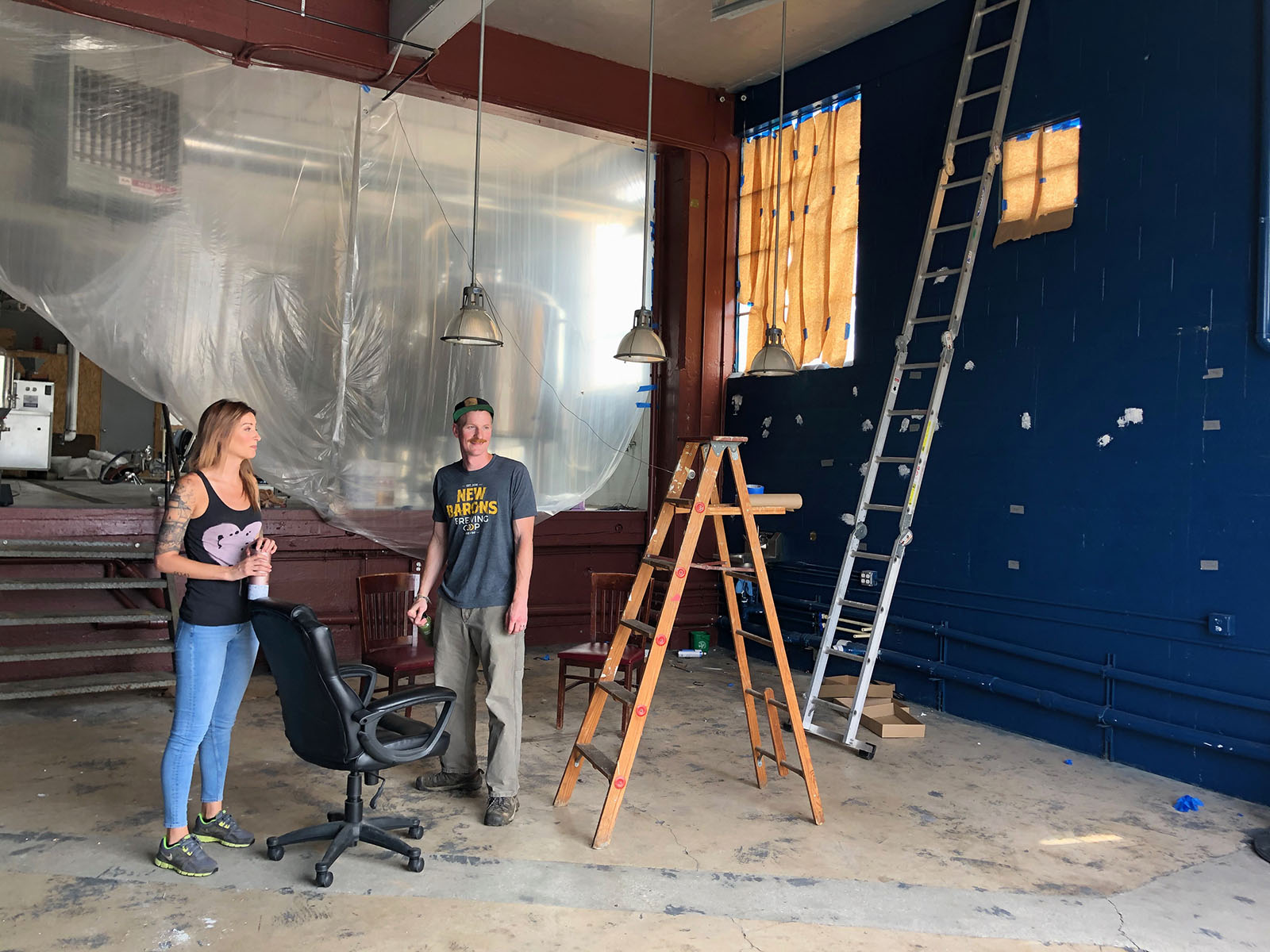 So, you might call this a return to its roots for New Barons, which will continue brewing on a system it knows well.
"We are currently working with New Barons to have them take the equipment and have yet to finalize that deal, (but) we are confident we can get it done since we have such a good relationship with them," says Enlightened co-owner James Larson.
Enlightened, which started in 2015 a small second-floor space at Lincoln Warehouse that is now occupied by Component Brewing, moved into a larger space in Bay View, 2020 S. Allis St., last year. It kept the Lincoln Warehouse brewery after the move.
"We were operating both locations for a short period of time, both production and retail," says Larson. "The intended use of the space was to help us develop a pilot program to drive some really fun cool side project beers out on draft to see how they did.
"We quickly realized that having two breweries meant needing to have two or three of everything and that the small production team we operate with was overworked, a lot of the fun was being lost on the project."
The 1,700-square-foot space is a high-profile one with street frontage on the busy corner of Becher and South 1st Street.
New Barons' Degroote and Heidi Dalibor – who were the driving forces behind the four Beer Drive-Thru events that took place between late March and mid-May – will run the new facility, with Degroote serving as head brewer and Dalibor, who is board president, managing the taproom.
Degroote – who was a home brewer for about a decade before …
Read more...