Third Ward's Jazz at Noon series drops 1st in a planned series of live CDs
After reading an article in The New York Times about a musician who started a jazz series in the Big Apple, Deborah Kern of the Third Ward's Mod Gen, a modern take on the old-time general store, decided to do something similar in Milwaukee.
On Oct. 24, 2018, with the key assistance of musician Don Linke, Jazz at Noon – named for Les Lieber's New York series which ran more than 40 years – was born. The weekly series of free lunch-hour music now takes place at the Broadway Theatre Center – after, in Kern's words, "bouncing around the Third Ward for a year" – where folks can pre-order sandwiches or bring their own lunch and just enjoy the music and the casual, friendly vibe.
"I was interested in creating an event for the neighbors and people that work in the Ward to meet," says Kern, who still runs the event with Linke.
A new double CD set, called "Don Linke & Friends - Jazz at Noon Volume 1," documents the first year-plus life of the event.
"At the very start, Don decided to bring in Jim Griffith to record each session," says Kern. "So after over a year of recordings, it was time to create a CD celebrating these musicians, use it as a fundraiser – we sell them for $20 and all moneys go to Black Box to help finance the event – and continue to get the word out about the event."
Among the nearly 50 musicians who have performed at Jazz at Noon are Linke – who serves as a bandleader – drummer Sam Belton, trumpeter Kaye Berrigan, percussionist Luis Diaz, pianist John Foshager, accordionist Tony Gorenc, bassist Todd Richards, drummer Duma Saafir, guitarist Mike Standal and many others.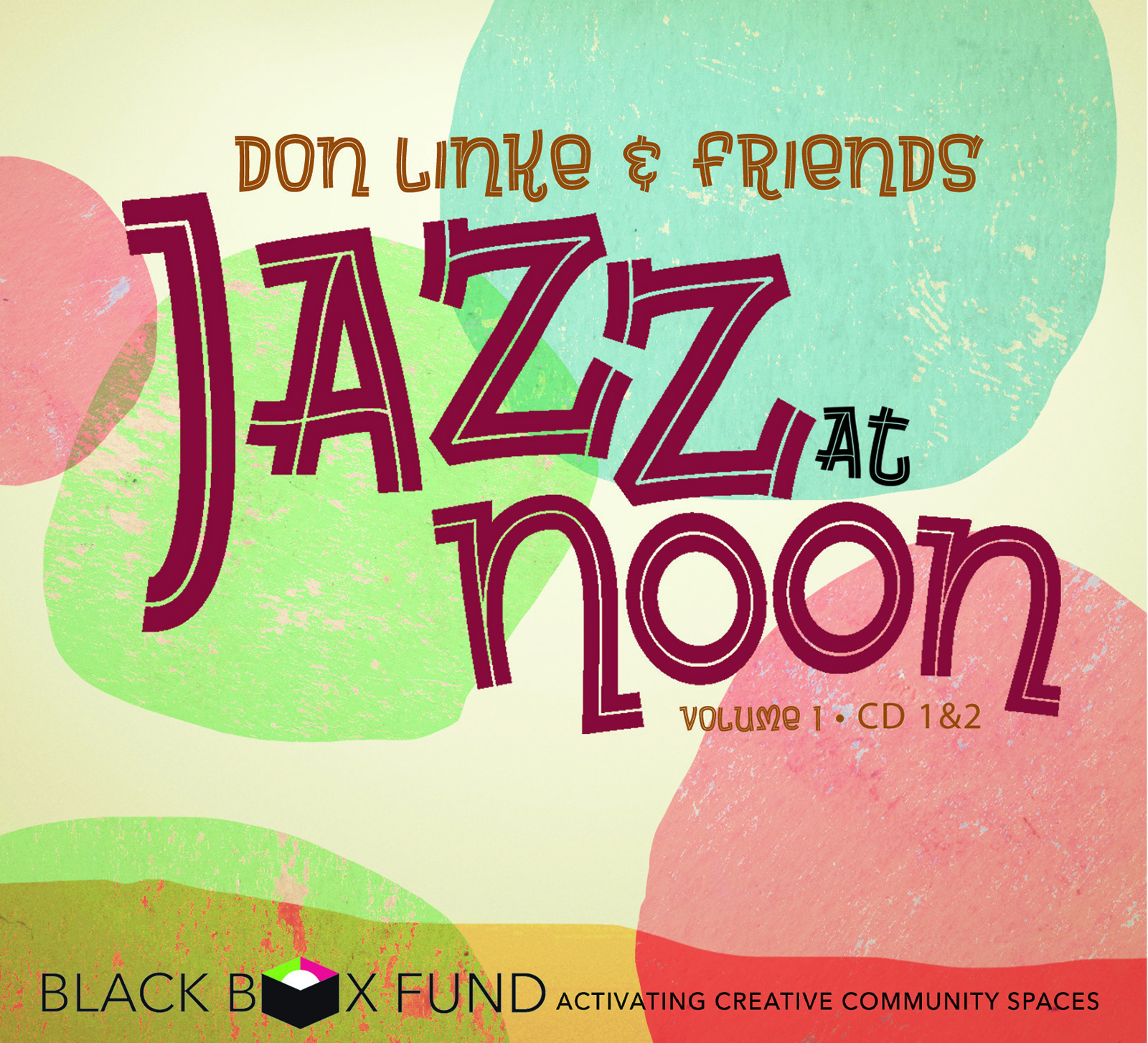 "With nearly 50 musicians featured over the course of the year, there is a bounty of talent and great music on this CD," says Monique Charlier, who serves as executive director of Black Box Fund.
"It is 20 performances distilled from over 350 live tracks recorded at various locations in Milwaukee."
The CD will get an official launch at a release party on March 11 from 5:30 until 7:30 p.m. in the Skylight Bistro, where Jazz at Noon is held each Monday.
"We love being at Skylight and appreciate their sponsoring us by giving us a reduced rent on the space," says Kern, who believes this CD is just the beginning.
"We are really happy with how it turned out," she says. "I definitely see this going forward and a yearly CD being produced for many years to come."
You can register for Jazz at Noon here. Admission is free and registration is required if you want to pre-order food.
Facebook Comments
Disclaimer: Please note that Facebook comments are posted through Facebook and cannot be approved, edited or declined by OnMilwaukee.com. The opinions expressed in Facebook comments do not necessarily reflect those of OnMilwaukee.com or its staff.