6 things I learned after my first Dave Matthews Band concert at Alpine Valley
After thunderstorms at a Virginia music festival delayed the first time I would see Dave Matthews Band live this past May, I finally got a chance to see DMB perform while also experiencing Alpine Valley for the first time. Going into the night with no expectations and limited Dave Matthews knowledge – besides the fact that his fans simply call him "Dave" – enjoying a DMB concert at Alpine was a complete culture shock for this unsuspecting music fan.
From the dedication of his loyal fans to the apparel, there were so many aspects on Friday night that took me completely by surprise. Not only did I enjoy the lengthy and entertaining performance from the first night of DMB's 2019 Alpine visit, but the surprises alone made the night worthwhile and reshaped everything I thought I knew about concerts.
Here are six things I learned after my first Dave Matthews Band concert at Alpine Valley:
1. Dave fans are a different breed
My biggest and most surprising takeaway from experiencing Dave Matthews Band at Alpine Valley was that his fans are something else. Going into the night, I thought I was friends with DMB's biggest fan because he had seen DMB over ten times all across the country this year. On Friday, I learned that my friend isn't his biggest fan; he is just "a" fan.
Sitting next to me before the show began was a gentleman who, like my friend, travels all over to see Dave perform. Initially I thought this was a coincidence ... before I met large groups of people in attendance on Friday from all over the nation. Cities like Newark and Boston were echoed more than ones like Mequon and Brookfield.
Beforehand I imagined the audience was 95 percent local, with maybe a few super fans in the mix. Rather it seemed as if the average fan in the crowd likely lived well outside the Milwaukee area.
Not exaggerating in the slightest bit, I met multiple people who had seen DMB perform a few hundred times – something that I still can't wrap my head around. While I know in generations past, fans would follow acts like the Grateful Dead on tour, I had no idea that any modern day artist had such a dedicated following.
2. Alpine Valley is not your average music venue
As a music photographer, I have been all over the country to cover shows and music festivals. Several venues stand out for good or bad reasons, but for the most part, music venues are very similar across the board. Upon parking at Alpine Valley, however, I could instantly tell that it wasn't your average music venue.
The parking lot looked more like a lot on Opening Day for a Brewers game than it did for a concert, with fans playing frisbee and tailgating outside massive buses. The venue had serious Bonnaroo vibes, and even in the parking lot, the show itself almost had its own pop-up community.
And as those who have been to Alpine Valley already know, the views are spectacular, with the rows of trees extending as far as you can see. Alpine is just a short drive from Milwaukee, so if you're late to the party like I was, you certainly need to check it out.
3. The tour doesn't do two nights so double the fans can attend
When I know that a tour is performing two nights at a venue, in my head, the reason is so double the amount of people can attend. When Eric Church performed a pair of shows at the Fiserv Forum, I imagine there were some fans that attended both shows, but for the most part, the demand for his show warranted two nights so 30,000 or so could see him perform.
This is not the case with DMB. Now knowing what I know about Dave's loyal fans, the standard is for people to attend both nights of Dave when he performs a two-night stay. Of course this isn't required, and a casual fan like myself can sleep at night knowing I won't be back the very next day, but I imagine the amount of fans returning to Alpine on Saturday is especially high, which certainly surprised me.
4. The set list is completely unique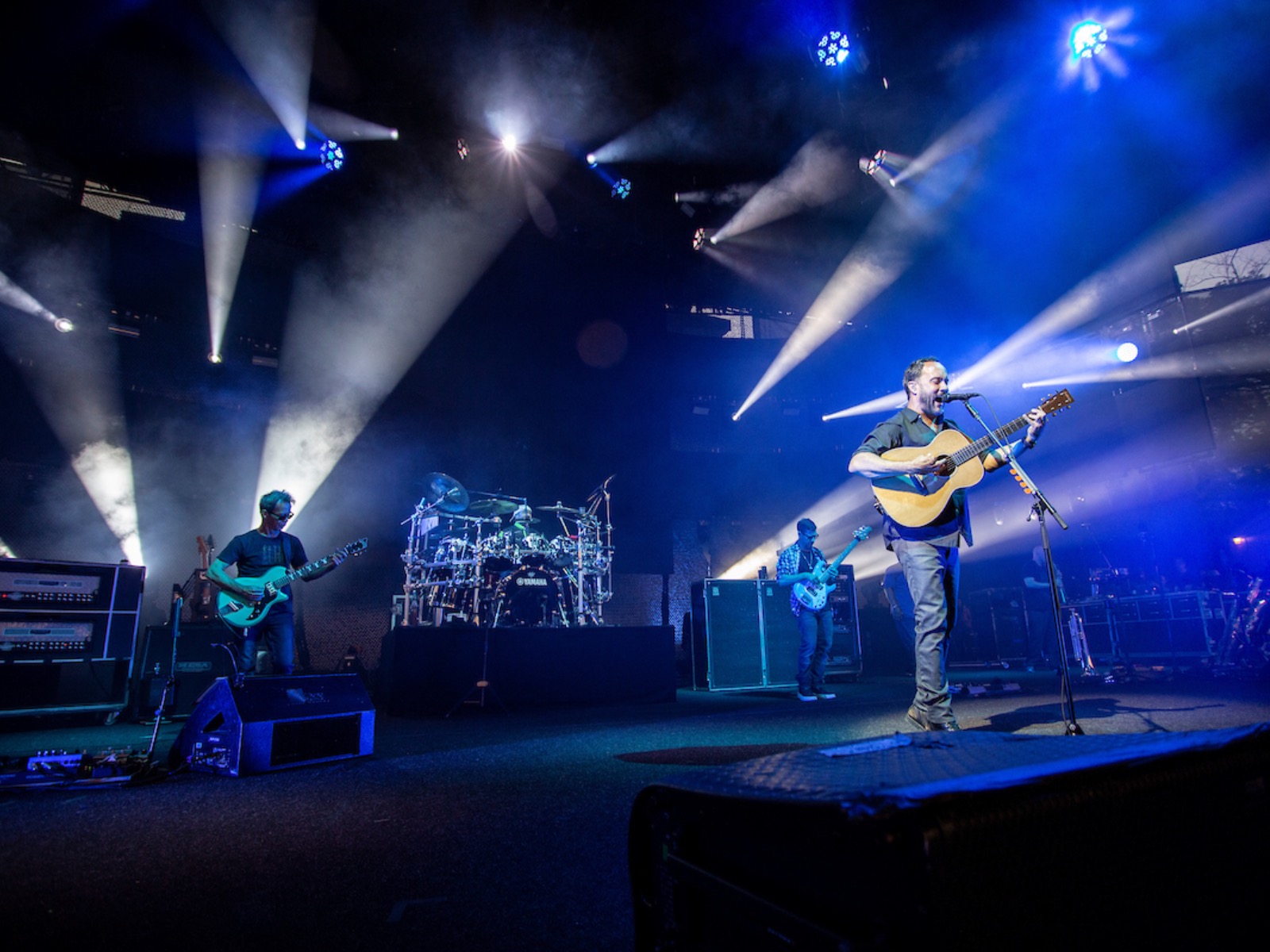 With so many fans not only returning for night two but returning to see Dave for perhaps a 100th time, DMB has a lot of pressure to switch things up. They do that by performing an entirely unique setlist during each tour date.
While some artists change the setlist by switching around a song or two, DMB completely hits the shuffle button when performing live. Your favorite song may get left out as a result – but all the more reason to come back for a second night.
On Friday, many hits and fan favorites made the cut for the first night at Alpine, including songs like "What Would You Say," "Two Step," "Crush" and "Ants Marching," which closed out the main portion of the performance.
5. DMB jerseys are a thing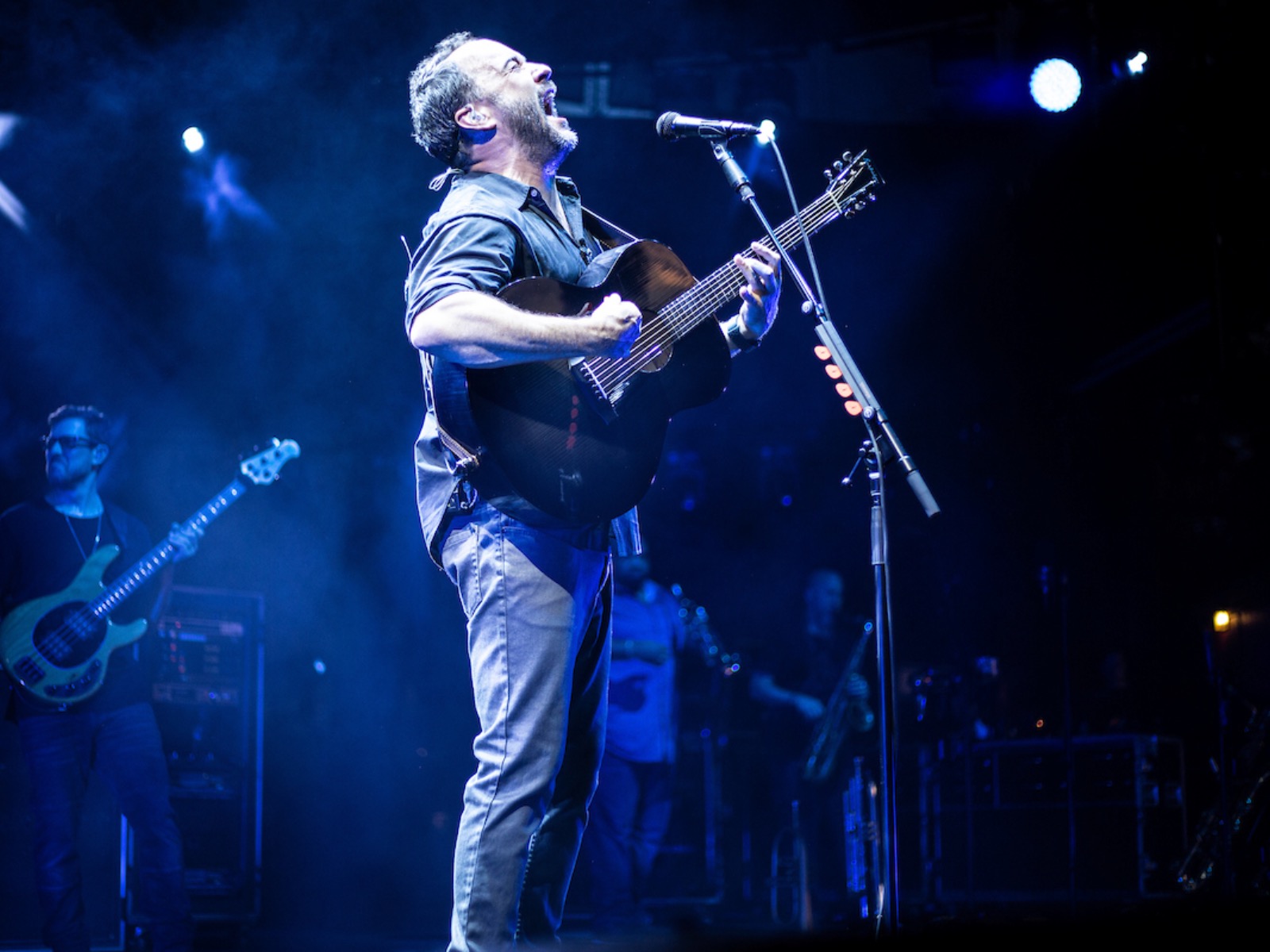 While Dave tour shirts were definitely a popular clothing item on Friday, one piece of apparel that stood out was the combo of sports jerseys with "DMB" displayed on the back. Several custom Bears, Packers, Brewers and Cubs jerseys were seen throughout the crowd, where fans could show love to their favorite sports team and favorite band all with a single item. I'm not sure about the origin of this trend, but I like it (depending on the team, of course).
6. I apparently don't like anything as much as DMB fans love DMB
I thought I loved music and was a superfan of some of my favorite artists until I witnessed Dave Matthews fans in action. I don't think I like anything as much as DMB fans love their "Dave" – and for good reason, because if Friday's performance kept me thoroughly entertained, I can only imagine how enjoyable it was for his loyal fanbase.
But whether you travel the world to see the Dave Matthews Band perform or if you want something to do for your weekend, Dave Matthews and his talented band put on an exceptional concert that just may convert you into one of his many superfans.
Set list
"You Never Know"
"Anyone Seen The Bridge"
"Too Much"
"Warehouse"
"Do You Remember"
"Rooftop"
"Crush"
"Idea of You"
"Dancing Nancies"
"What Would You Say"
"Right Place Wrong Time" (Dr. John cover)
"Granny"
"The Maker" (Daniel Lanois cover)
"Don't Drink the Water"
"Seek Up"
"Can't Stop"
"The Song That Jane Likes"
"Water Into Wine"
"Two Step"
"Ants Marching"
"Funny How Time Slips Away" (Willie Nelson cover)
"Pantala Naga Pampa"
"Rapunzel"
Facebook Comments
Disclaimer: Please note that Facebook comments are posted through Facebook and cannot be approved, edited or declined by OnMilwaukee.com. The opinions expressed in Facebook comments do not necessarily reflect those of OnMilwaukee.com or its staff.