Unique boutique: Sparrow Boutique
Milwaukee is filled with hidden retail gems boasting unique collections of housewares, clothing, jewelry and one-of-a-kind gift items. In this series, we're highlighting some of the best of the bunch and giving you all the information you need to shop smarter while supporting local artisans and business owners.
Sparrow Boutique
2260 S. Kinnickinnic Ave., (414) 249-5440
@sparrowboutiquemke
More than a decade ago, Jessica Franzen opened Sparrow Collective at 2224 S. Kinnickinnic Ave. and on Black Friday last month she opened a second shop, Sparrow Boutique, a half block to the south at 2260 S. Kinnickinnic Ave.
Keeping the two Sparrows straight is a challenge for some customers, but basically Sparrow Collective is primarily a DIY, local gift shop and Sparrow Boutique is a cute and trendy women's clothing store with designers from Milwaukee and beyond.
Franzen says she thought about naming her second shop something different, but after polling people in the community decided to keep the Sparrow name for her new venture, too.
Currently, Sparrow Boutique has a fab array of sweaters, winter hats and cold weather fashion that ranges from cute and practical to fun and funky. Most of the items are refreshingly under $50 with many coming in at the $28-40 range.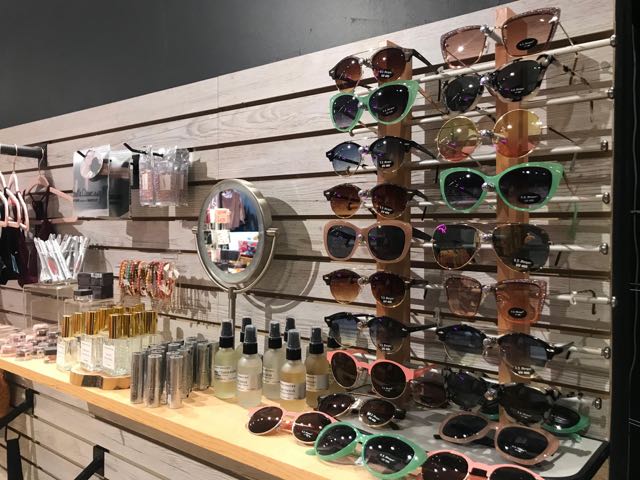 "We're also dipping into footwear, jewelry, body and beauty care, sunglasses and gifty things," says Franzen. "The most popular items for the holidays have been tops, jewelry and holiday candles."
Franzen grew up in Shorewood but has lived in Bay View for most of her adult life. She studied art in college and volunteered at Fasten, a collective that was in the Sparrow Collective space.
"When the ladies from Fasten were moving on I took it on with another woman and from there everything kind of fell into my lap," says Franzen. "It was meant to be."
Sparrow Boutique is open weekdays from 11 a.m. to 8 p.m.; Saturdays from 10 a.m. to 7 p.m. and Sundays from 10 a.m. to 5 p.m. The shop will host a grand opening sale and celebration on Saturday, Jan. 11 from 9 a.m. to 7 p.m.
Facebook Comments
Disclaimer: Please note that Facebook comments are posted through Facebook and cannot be approved, edited or declined by OnMilwaukee.com. The opinions expressed in Facebook comments do not necessarily reflect those of OnMilwaukee.com or its staff.