A last look inside the old King Dr. Schuster's / Gimbels before rehab begins
For years, we've hoped to see the metal cladding come off the former Schuster's / Gimbels building on King Drive and Garfield Avenue – a feeling enhanced by the temporary uncovering of part of the facade a couple years ago.
Now, thanks to a partnership between the Medical College of Wisconsin and the Greater Milwaukee Foundation, that's becoming a reality at 2153 N. Martin Luther King Jr. Dr.
You can read more about the plan in this recent post. Here you can read a deeper dive into the history of the 470,000-square foot, 1907 building, which has many additions.
Schuster's operated there until it was purchased by Gimbels in 1962, at which point it was co-branded, until 1969. The following year, the store closed and the building was used by Gimbels for storage.
Since 1992 it has been used by CH Coakley & Co. for storage.
Today, we were invited back by Coakley for a final look around before work to convert the building begins.
Although a semi-load worth of stuff leaves the facility each day, Coakley's VP of Facilities Steve Nelson estimates there's another 400 trailers worth of material to be removed.
That work will continue in coming months, even as the new project moves forward, on a floor-by-floor basis, to allow Coakley time to complete clearing out the site.
Nelson showed us around and we kept an extra eye out for remnants of the old Schuster's and Gimbels department stores. Here's some of what we found:
The old Third Street entrance (north end)
The old Third Street entrance (south end)
The northwest mezzanine
The mezzanine
Former portrait studio
A retail display area on the lower level
The escalators
The lower-level luggage department
This lower-level sales floor will become parking
A cash register (numbers can be seen, faintly, on the receipt tape!)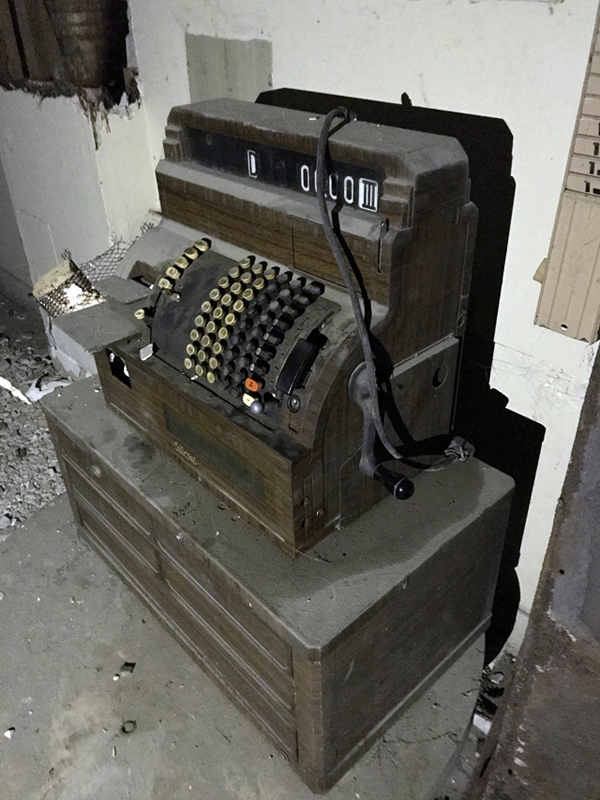 A fifth floor soda fountain and cafeteria
The catering department
A giant machine in the bakery area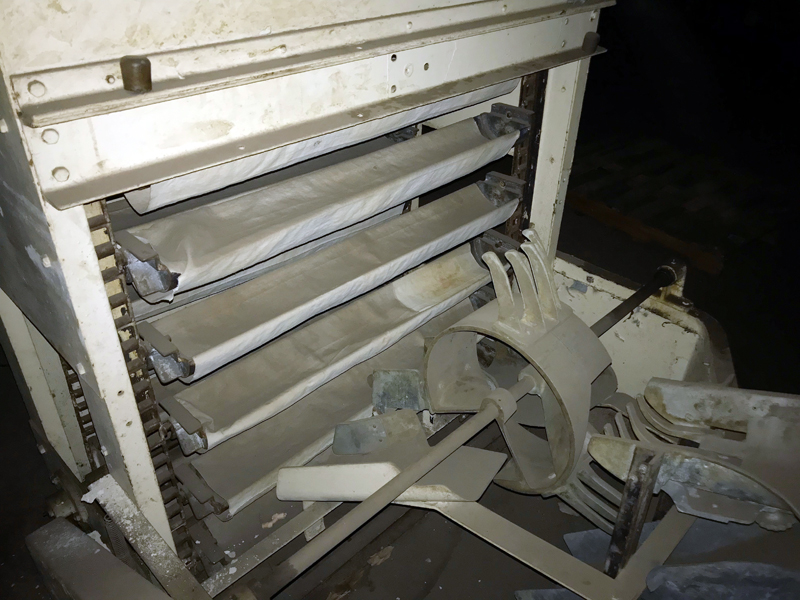 Giant coffee urns in catering
These windows will finally be re-opened
A photo of an unknown forklift operator
One of the staircases
A sturdy old elevator
Any former employees remember what departments 220, 231 and 250 were?
Facebook Comments
Disclaimer: Please note that Facebook comments are posted through Facebook and cannot be approved, edited or declined by OnMilwaukee.com. The opinions expressed in Facebook comments do not necessarily reflect those of OnMilwaukee.com or its staff.