Why the green paint on Milwaukee's red fire hydrants?
In my City of Milwaukee neighborhood, I've noticed that Department of Public Works crews have been out painting fire hydrants. Some of them have been getting green tops.
So, I went to Facebook, posted a photo and tagged some friends who are or have been firefighters, and I got some responses (along with the usual slate of joke comments).
Some friends knew the answer, but, the official word from the city's Water Works Water Distribution Manager Dave Goldapp is that the hydrants with the green bonnets help firefighters responding to an emergency quickly identify a hydrant connected to a water main that is 12 inches or larger.
These are hydrants with, "the capability to support and maintain additional hookups to meet fire suppression needs. The larger water mains provide higher flow and volume than smaller mains."
According to Goldapp, the city began painting the bonnets of hydrants connected to larger water mains green in 2018, and expects the project to be completed this year.

The city has painted 470 hydrants – some all red and some red and green – so far this year.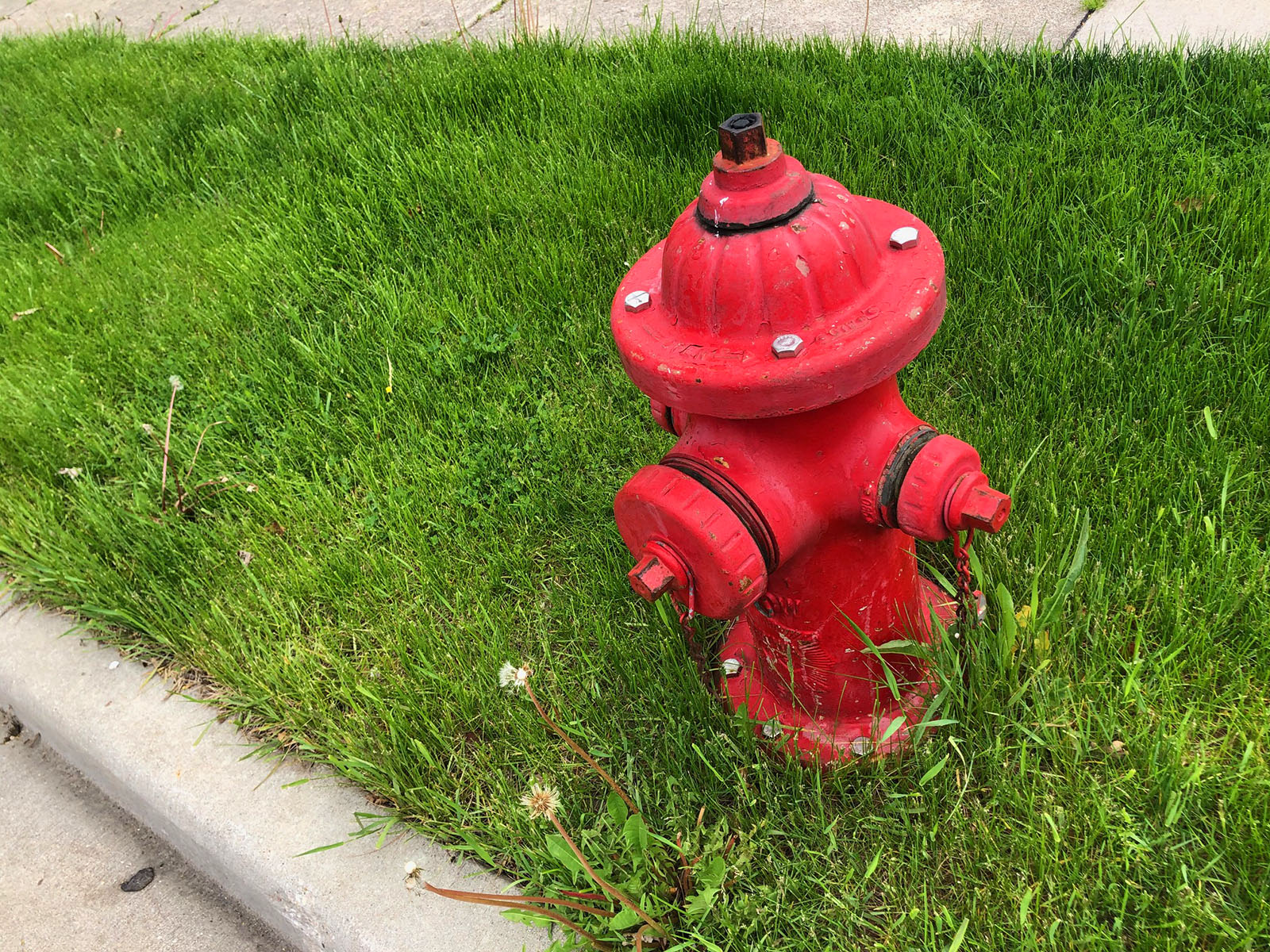 Shout out to Ryan Day, too, who was the first to comment on the Facebook post about the colored-bonnet system.
His quick Google skills turned up this key, which retired Milwaukee Fire Department Deputy Chief Jim Ley says is a National Fire Protection Association standard:
Red / Class C signifies 499 gallons per minute or less, which is enough capacity for a two-story house that's 50x50 feet and 20-feet tall.
Orange / Class B: 500-999 gallons per minute, for a four-story house, 50x50 feet and 40 feet tall.
Green / Class A: 1,000-1,499 gallons per minute, for a four-story house, 61x61 feet and 40 feet tall.
Light blue / Class AA: 1,500 gallons per minute or more, for a four-story house, 70x70 feet and 40 feet tall.
According to this post, the coding system is voluntary.
"NFPA 291 is a 'recommended practice;' thus, its color chart is not enforceable unless a jurisdiction determines that it is. Many municipalities and fire departments choose to follow NFPA strictly, others use some of the recommendations but make exceptions, and there are some areas that create their own unique color code."
Facebook Comments
Disclaimer: Please note that Facebook comments are posted through Facebook and cannot be approved, edited or declined by OnMilwaukee.com. The opinions expressed in Facebook comments do not necessarily reflect those of OnMilwaukee.com or its staff.