Faces of Wisconsin Avenue: 11 vintage Milwaukee street photos
The coronavirus pandemic has changed our everyday life, but it doesn't need to change who we are. So, in addition to our ongoing coverage of the coronavirus, OnMilwaukee will continue to report on cool, fun, inspiring and strange stories from our city and beyond. Stay safe, stay healthy, stay informed and stay joyful. We're all in this together. #InThisTogetherMKE
Street photographers have long come in many stripes, from creators of desolate urban landscapes like Atget to the documenters of bloody crime scene aftermaths like Weegee.
But there was also a more mundane, day-to-day street photography of the lensmen who plied the main drags of cities, snapping portraits – often of passersby in motion – and selling them to the subjects.
Sometimes these are images of families strolling on a sunny day, other times folks are window shopping and still others capture couples out for a night on the town.
The Old Milwaukee Facebook group started to get many submissions of such photographs taken on Wisconsin Avenue in Milwaukee in the 1940s, '50s and '60s, so a new group was started.
Old Wisconsin Avenue collects these and other street and crowd scenes on Downtown Milwaukee's main drag across the decades.
Here is a sampling of some of the images collected in the group, with info supplied by the group members that posted the shots. Alas, only one of the photographers who captured these 11 images has been identified.
1940: Bebe Ziel Abergel's father
1946: Shirley Ann Huberty's parents
"My mom and dad in 1946 taken in Downtown Milwaukee on Wisconsin Ave. In those years they had street photographers that would snap pictures of people walking. After taking the picture they would hand you a piece of paper where you could order the picture. I love this picture of them! My mom was 21 years old here!"
Adds Huberty's sister Bonnie Ehler, "The picture is of our parents Robert L. Watson and Jeanne S. Stephan. They married in September 1947 and went on to have three daughters, ... five grandchildren and six great-grandchildren. Mom passed away just before Christmas at 95 years. She lived alone in their home after my dad passed in 2008."
1947: Kim Weber's grandfather, John Boldt, with an unidentified woman
1948: Kathy King Dale McKinley's parents and brother, four years before her birth
Mid-1950s: Maria Tanin's dad and brother
"Enjoying some father and son time on 'the Avenue.' I think this really shows the bustling vibrant Wisconsin Avenue!"
1950s: Victoria Slanke's uncle and cousin in front of McCabe's Bar, 716 W. Wisconsin Ave.
Late 1950s: Ron Sayles and his wife
"In an earlier comment the Holloway House was mentioned. This is me with my late wife Fumiko. It was in the late '50s and as you can tell by the roving photographer's photo, it was cold."
1960: Jill Koutroules-Bruss and her mom, Eris Koutroules, shopping
1965: Sara Stathas' aunt and uncle
This was taken between 5th and 6th Streets, in front of Cinema I & II. Stathas' aunt and uncle are on the far left. They owned Prima Pizza with Stathas' father.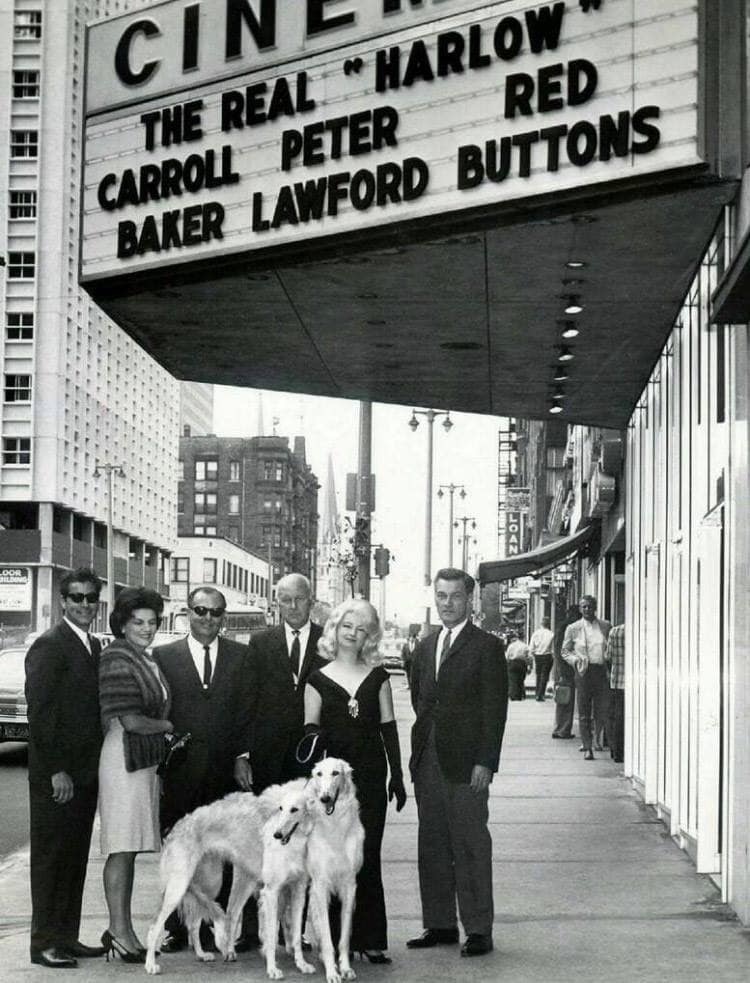 April 1969: Sue Bonneau
"Walking on Wisconsin Avenue. My future husband (age 16) and I (age 15) went to the Moon Fun Shop to buy a poster for his brother who was serving in Vietnam at the time."
February 1977: 2nd & Wisconsin
Unknown folks seen crossing 2nd Street in this photo, looking west along Wisconsin Avenue, taken by Marc Ponto.
Facebook Comments
Disclaimer: Please note that Facebook comments are posted through Facebook and cannot be approved, edited or declined by OnMilwaukee.com. The opinions expressed in Facebook comments do not necessarily reflect those of OnMilwaukee.com or its staff.