5 questions for "American Girl Live" writer Sandy Rustin
If American Girl (a brand long based in Madison) doesn't already feel real enough at your house – with ever-expanding wardrobe, furniture and pets – Marcus Center for the Performing Arts hosts "American Girl Live," May 14-19 in Vogel Hall as part of its Off Broadway Series.
With original songs and book and lyrics penned by Sandy Rustin, "American Girl Live" is an all-new musical that follows a group of girls at a sleepover summer camp. It explores their adventures and experiences, the hopes and dreams, and the power of their new friendship.
Tickets, on sale now, are available here.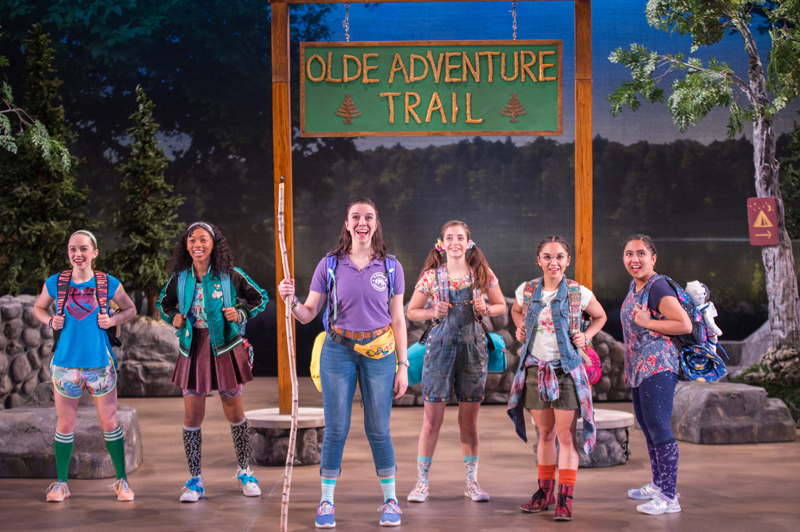 We caught up with Rustin – who also wrote "Rated P ... for Parenthood" and "The Cottage" for the stage, as well as "Overbooked" for Nickelodeon, and is currently working on a stage version of Paramount Pictures' film "Clue" – to ask her about "American Girl Live."
Here's what she had to say:
OnMilwaukee: Is the "American Girl" world something you grew up with, or do you have experience with it as a parent?
Sandy Rustin: I knew about the American Girl brand, but the dolls rose to popularity after my time as a doll-playing kid, so I definitely had to do a deep dive into the world of the American Girl characters when I took on this project.

The show's writer, Sandy Rustin. (PHOTO: SandyRustin.com)
Did the fact that so many kids are so heavily invested in the personalities and the story lines of their favorite American Girl characters affect your approach to writing the show?
Of course! Creating a show that would align with the already established, successful and beloved brand was always our primary goal. We wanted to be sure every girl who loves the American Girl brand, would love our show.
Was it a challenge – or were you even required – to hew to the spirit and the storylines of the American Girl books, or did you have complete freedom?
This show is a wholly original story. So, there was much freedom in the development and creation of this musical. That said, we do bring to life six American Girl characters – Rebecca, Julie, Nanea, Melody, Luciana and Maryellen – so it was very important to know the histories of those characters before writing their scenes and songs.
I like that the characters have taught kids about immigrant Americans and the diversity of American experiences, as well as reinforcing girl power to kids. Are these things you tried to bring to the show's book, too?
The show does feature Rebecca – the 1914 doll – whose family is an immigrant family, but the show does not reflect immigration as a theme, no. Our show is however, primarily focused on girl-empowerment and the idea that girls' voices matter. There's even a girl-power cheer.
What do you hope kids – and their parents – walk out of the show thinking?
I hope kids and families walk out of the show feeling happy! I hope kids learn to love the theater, and leave feeling inspired and empowered to be their authentic, truest selves.
Facebook Comments
Disclaimer: Please note that Facebook comments are posted through Facebook and cannot be approved, edited or declined by OnMilwaukee.com. The opinions expressed in Facebook comments do not necessarily reflect those of OnMilwaukee.com or its staff.