Mural project will bring new art to site of former West Allis atomic age mural
The City of West Allis has issued a call for artists to submit ideas for three new murals along Greenfield Avenue.
A total of four outdoor murals will create a corridor called, "West Allis Living Streets," sponsored by the City's Artscape Committee. An artist has already been selected for the fourth mural, to be installed on the so-called Lamplight Building, 7400 W. Greenfield Ave.
That space, which when the building opened at the West Allis Inn in 1964, had a large atomic age artwork by artist J. A. Cormack on the future mural space, which has now been blank for years.
The "sgraffito" mural, which was 44 feet wide and 62 feet tall, showed an atom, a camera, factories, gears and other symbols meant to show the industrial strength of West Allis. Rather than painted, a sgraffito mural uses etching to reveal color in a layer beneath the surface.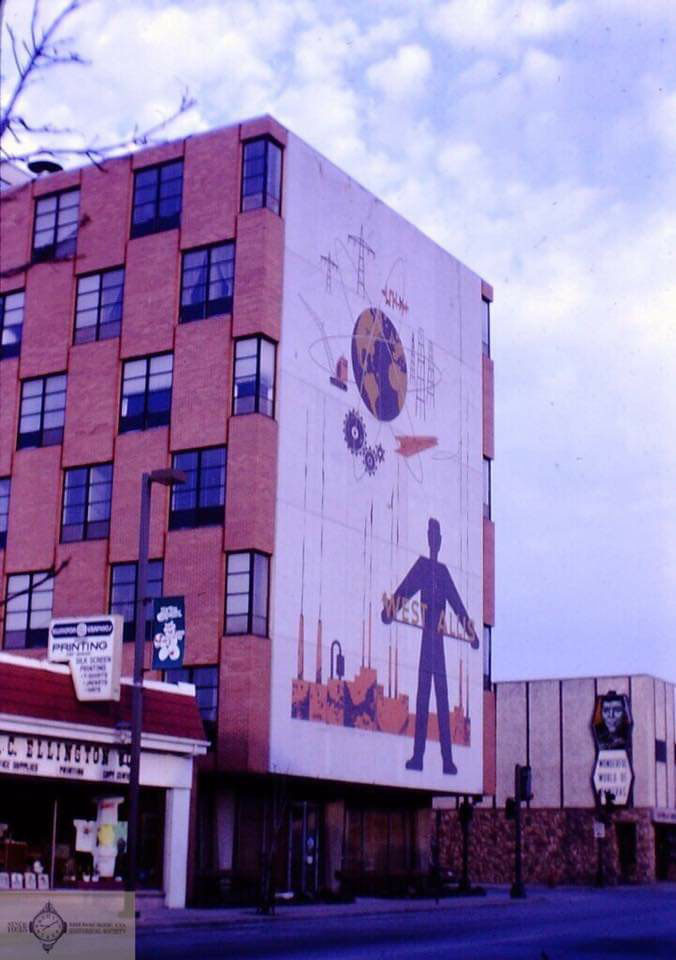 (PHOTO: Courtesy of Milwaukee County Historical Society)
The five-story space will be painted by Detour, a Colorado artist whose real name is Thomas Evans. He is a nationally recognized African-American artist known for vibrant portraits, as well as for his work in the Afrofutrism movement.
The other walls that will get new murals include the west facade wall of a commercial building across from City Hall, the east wall of the upcoming Reunion restaurant and the south facade of the West Allis Towne Center.
The artist-led Wallpapered City, which created Black Cat Alley, Bay View Street Canvas, the North Avenue Mural Arts District (NoMAD) and other initiatives around the area, is coordinating the project.
"We have wanted to do this in West Allis for years, and we could not be happier to begin this work in 2020," said West Allis Mayor Dan Devine. "This project is going to be fantastic for our City. And this is only the beginning."
Responses are due June 30 and artists must be 18 or older and residing anywhere in the United States. Artists will be selected by an impartial jury of West Allis-based artists, residents, and City staff. Chosen artists will be contacted in mid-July.
The detailed Call for Artists can be found here.
The project is being funded by First-Ring Industrial Redevelopment Enterprises (FIRE), a regional community development entity, through the City of West Allis' Economic Development Department. No tax dollars are being used.
Facebook Comments
Disclaimer: Please note that Facebook comments are posted through Facebook and cannot be approved, edited or declined by OnMilwaukee.com. The opinions expressed in Facebook comments do not necessarily reflect those of OnMilwaukee.com or its staff.