5 reasons to check out First Stage's "The Miracle Worker"
If you've seen the incredible story of Helen Keller's first six years of life in "The Miracle Worker," I can guarantee you have never seen a version like First Stage's adaptation.
The acting, direction and set are minimalist and innovative, offering two hours and 20 minutes of engrossing drama and a final scene that leaves the audience verklempt if not tearful.
This Tony Award-winning play tells the tale of the early childhood of Helen Keller, who has been blind and deaf since infancy, trapping her in a world of silence and darkness. Her family shows their love through sweets and a rule-free existence, which has left everyone – including Helen – frustrated and worried about her future as an adult. The Kellers hire Annie Sullivan, a young teacher who through determination, persistence and love, is able to find the key to unlock Helen's world.
"The Miracle Worker" runs through May 19, 2019, at the Milwaukee Youth Arts Center, 325 W. Walnut St. Tickets are $14 and available here.
Here are 5 reasons to check out First Stage's "The Miracle Worker":
1. Helen's brother, James, is played by a female actor (Mathilde Prosen-Oldani, in brown tie). And she's great.
2. The patience of Helen's teacher, Annie Sullivan (Jennie Babisch), particularly shines through in this version.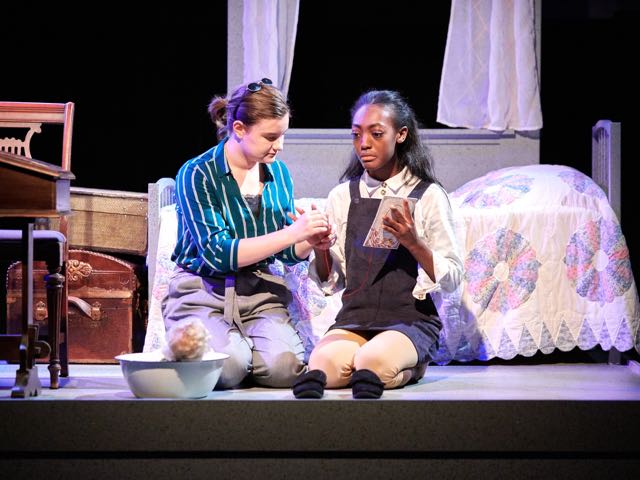 3. A human (Eloise Field, in braids) plays a dog – and totally pulls it off.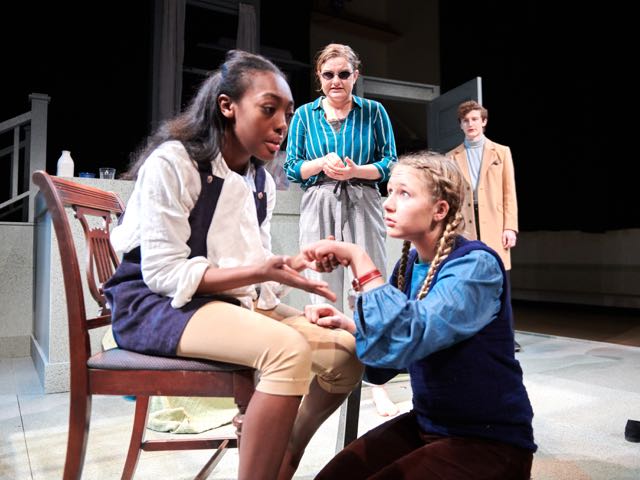 4. Despite her young age, Meghan DeRoche is a believable mother to Helen, full of the same sadness and hope any mother would feel in Mrs. Keller's situation.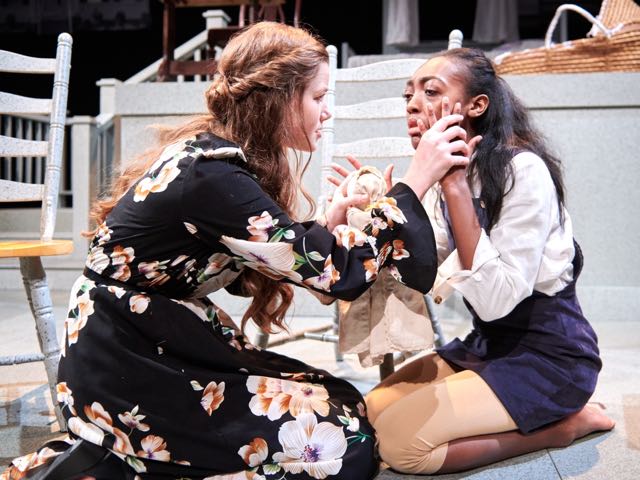 5. Ashley Nord transforms into Helen Keller from the beginning to the end of the performance, and she absolutely nails the famous water scene.
Go here for tickets to First Stage's production of "The Miracle Worker."
Facebook Comments
Disclaimer: Please note that Facebook comments are posted through Facebook and cannot be approved, edited or declined by OnMilwaukee.com. The opinions expressed in Facebook comments do not necessarily reflect those of OnMilwaukee.com or its staff.