Get crafty at Cattywampus Design
Because I watch entirely too much HGTV in my spare time, I like to think of my home as a living, breathing thing. There's never a time when I'm not thinking about the space of my apartment, both in terms of look and functionality. This philosophy will occasionally get me in hot water with both my husband and my wallet, but once a seed is planted in my brain, it's next to impossible to uproot.
Luckily, when I'm in these kinds of moods, when my inner Joanna Gaines kicks in, I know there's one local shop I can visit that will never fail me. Cattywampus Design, located on North Avenue and 62nd Street in Wauwatosa, sells painted furniture, upcycled home décor and handcrafted items from more than 70 local artists. It also welcomes custom orders for furniture design and other unique home décor.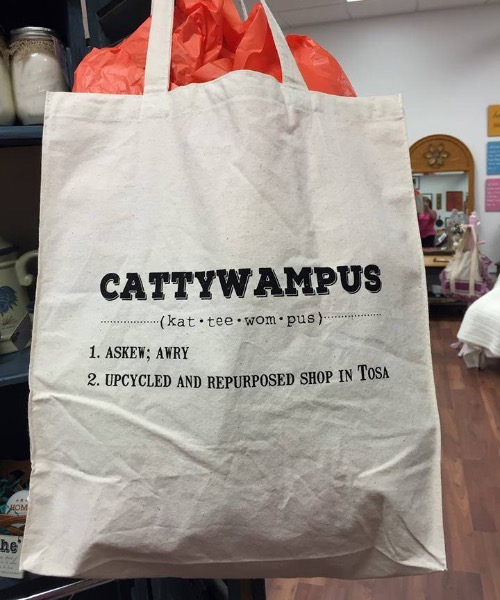 I have been a long-time supporter of this exceptional store; if you need evidence, just come over to my apartment and take a peak in the guest room, where 98 percent of it is furnished by Cattywampus Design. In a world where decorating from popular chain stores is so prevalent, Cattywampus provides a refreshing change of pace. It has that country-chic feeling that is so appealing to self-proclaimed interior designers like myself, and every piece of furniture is one of a kind. It's a rare occasion when I walk out of this Wauwatosa gem empty-handed.
But Cattywampus Design isn't just a wonderful place to shop. It's place where you can explore your creative side and get crafty, as monthly classes offer you an active role in its handmade and locally made mission. From "Chalk Painting 101" to "Brush Lettering" and "Henna Art," the store offers a variety of ways to enhance your life by learning new skills, meeting new people and embracing the arts community in the greater Milwaukee area.
After years of furniture shopping, I decided there had to be another way to support one of my favorite Milwaukee places. (After all, I only have so much room in my apartment.) When reviewing their monthly class schedule, one instantly caught my eye: "Fun with Alcohol Inks." This class allows you to try out several unique surfaces, from canvas to tile, to see the various looks you can achieve with these colored inks. There's also the added bonus that each participant gets to create three-to-four finished pieces during the two-hour session.
Keep in mind: I'm not the craftiest person you will ever meet. I am the definition of a beginner at knitting, and while I know my way around a coloring book (if that even counts), that's about it. But I'm never one to shy away from trying something new, so worst case scenario, I try and fail. But if I can master and fall in love with a new hobby, then all the better!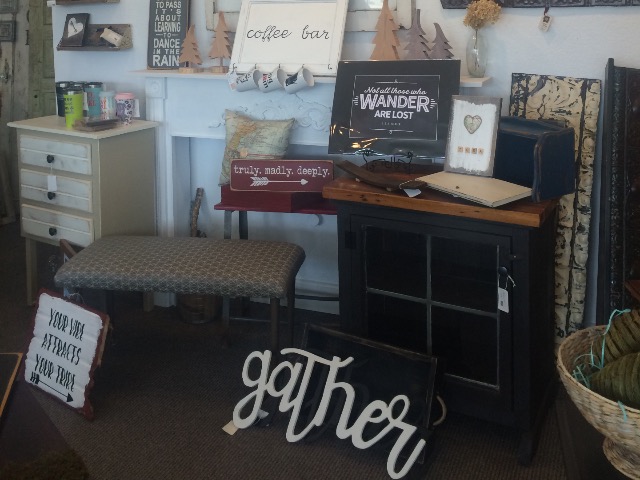 Here are a few things I learned during my Saturday afternoon at Cattywampus Designs.
There's more than one way to enjoy alcohol
I'm a Milwaukee girl through and through, and enjoying a Miller Lite during a Packer game or sipping on an old fashioned during a Friday fish fry is about as Wisconsin as it gets. But this class allowed me to see alcohol in an entirely new way. Alcohol doesn't just turn on the wild side in ordinary people; it can be transformative in a completely different way. It can turn a typical piece of parchment paper, for example, into an eye-catching greeting card or an ordinary tile into something to be displayed.
But Cattywampus Design does provide wine and light snacks during all of its class offerings, so I fortunately still had the chance to enjoy alcohol in a way I was much more familiar with.
A good teacher can make anyone look great
It was truly a pleasure to take these lessons from Charmaine of "Third Time's a Charm," another Milwaukee staple. A teacher like this can truly turn anyone into an artist. She clearly explained the information, appropriately stepped in and helped if I got lost, and instilled great skill and confidence throughout the two-hour session. This teaching style was exactly what a timid novice like me needed.
You can meditate without taking a yoga class
My previous experiences with certain creative hobbies has been occasionally frustrating (I'm looking at you, Hat I've Been Trying To Knit For Far Too Long). But "Intro to Alcohol Inks" made me a firm believer in what expert research shows: Forms of textile crafting have quite a lot in common with mindfulness and meditation. I was happily occupied during this class and surprisingly relaxed – aka a great way to unwind from the stress and chaos of the previous week.
Crafting is so much better if you're with the right people
The several participants in "Intro to Alcohol Inks" and myself shared the commonality of being initially uncomfortable and unsure of our artistic ability. But the next two hours were filled with constant encouragement and support, cheering each other on as the results of our labors were slowly revealed. Although I was greeted by a room full of strangers on Saturday afternoon, there's no doubt I left with a few new friends.
Before participating in the "Into to Alcohol Inks" class at Cattywampus Design, I already had an incredibly high opinion of this charming Wauwatosa store. Its upcycled and refurbished furniture, home décor and select vintage finds guarantee you won't go home empty-handed. But after my enjoyable experience making my own displayable art, I now have a new way to enjoy one of my favorite Milwaukee places.
Join me in keeping local alive and well in Greater Milwaukee by visiting Cattywampus Design at 6123 W. North Ave., Tuesday-Friday from 10 a.m.-6 p.m. and Saturday from 10 a.m.-5 p.m.
Facebook Comments
Disclaimer: Please note that Facebook comments are posted through Facebook and cannot be approved, edited or declined by OnMilwaukee.com. The opinions expressed in Facebook comments do not necessarily reflect those of OnMilwaukee.com or its staff.