Get your ass in here: Milwaukee dining classics need your help
The coronavirus pandemic has changed our everyday life, but it doesn't need to change who we are. So, in addition to our ongoing coverage of the coronavirus, OnMilwaukee will continue to report on cool, fun, inspiring and strange stories from our city and beyond. Stay safe, stay healthy, stay informed and stay joyful. We're all in this together. #InThisTogetherMKE
If you've been reading OnMilwaukee, you know that over the past few weeks we've been trying to share as many ways possible to help support local bars, restaurants, breweries and other small businesses during this tough time.
These small businesses include long-running, family-owned Brew City classics that have in some cases survived a World War (or two), the Great Depression, Prohibition, the 1918 flu pandemic, 9/11 and other tests of our collective mettle.
So, as a little reminder, here are some – not all – of those businesses, all of which can, like everyone else, use your help.
"We have been amazed by the outpouring of support from our loyal patrons," says Five O'Clock Steakhouse's Stelio Kalkounos. "This is the greatest challenge the 5 O' Clock Steakhouse has experienced. Within a few hours, we transformed from an iconic supper club steakhouse into a delivery and carryout business. Whoever survives this economic and emotional turmoil will emerge stronger."
Adds Nite Owl's Chris Roepke, We are trying our best to stay alive."
Because everything seems to be changing so quickly, I encourage you to call ahead to make sure these classics are still open and to check their hours. Calling ahead allows means you can have less face-to-face contact when you stop in to carry out.
Preparing to celebrate its 75th anniversary next year, this remains Brew City's premier steakhouse and classic dining experience. You can read about its history in this Urban Spelunking story.
The restaurant is open for carry-out and curbside pickup, as well as for gift card sales. You can call ahead earlier in the day to schedule an evening pickup, too, if you'd like. The restaurant is also selling discounted packaged beer, wine and liquor, as well as Old Fashioned and other cocktail to-go kits.
(PHOTO: Lori Fredrich)
Werner "Benji" Benjamin opened this classic deli in 1963 and now there's a second location, too, at 8683 N. Port Washington Rd. in Fox Point. Benji's is open for to-go orders, curbside pickup and Door Dash delivery.
(PHOTO: Gilles Frozen Custard)
Milwaukee's oldest custard stand, open since 1938, is up and running for carryout and via its pickup window. And when I was there the other day, there was still some Jameson custard left.
Jack Pandl's
1319 E. Henry Clay St., Whitefish Bay, (414) 964-3800
jackpandls.com
Read about the long history of Jack Pandl's in this Urban Spelunking story and then order some gift cards on the restaurant's web site and order a sumptuous German pancake (pictured above) for carryout or delivery via Door Dash.
Kopp's
Multiple locations, see website
kopps.com
(PHOTO: Kopp's Frozen Custard)
Kopp's, founded by the Queen of Custard, Elsa Kopp, in 1950, has three locations around the area and is still serving its delicious custard and burgers for carryout.
Leon's
3131 S. 27th St., (414) 383-1784
(PHOTO: Leon's Frozen Custard)
Not only does Leon's date to 1942, but its founder Leon Schneider was instrumental in helping many other stands open and survive, including Kopp's, Kitt's and more.
It is open, as always, for carryout. Nothing comforts quite like custard.
Not that you need a reminder about why Mader's is on this list, you can get the full story in this Urban Spelunking story. Mader's is open for carryout and is selling gift cards at its website, too.
Mazo's
3146 S. 27th St., (414) 671-2118
(PHOTO: Lori Fredrich)
Mazo's, which dates to 1934, decided to close, posting on Facebook, "As much as we'd love to do carryout business or curbside pickup, we feel it's still too much to risk. We will announce a re-opening date once it's safe to do so again." But please watch for news of its reopening, at which point it will surely need a hand.
Nite Owl
830 E. Layton Ave., (414) 483-2524
(PHOTO: Nite Owl Drive-In)
This airport area drive-in, which began life when current owner Chris Roepke's dad bought Bob's Airport Custard and renamed it Roepke's Airport Custard, which later became the Nite Owl, purveyor of one of the best burgers in town. The stand reopened this week to kick off its 72nd season and if offering carryout. It also sells T-shirts and gift cards.
(PHOTO: Solly's)
A family-owned butter burger haven since 1936, Solly's is open for carryout and also has a GoFundMe to help its employees, many of whom have been furloughed as business has dropped.
Three Brothers
2414 S. St. Clair St., (414) 481-7530
The James Beard Foundation has named this family-owned Serbian gem an American Classic and who are we to argue. It's like being invited over to your lovely neighbor's house (a lovely neighbor that really knows how to cook) for dinner. We featured it last year in this Urban Spelunking story.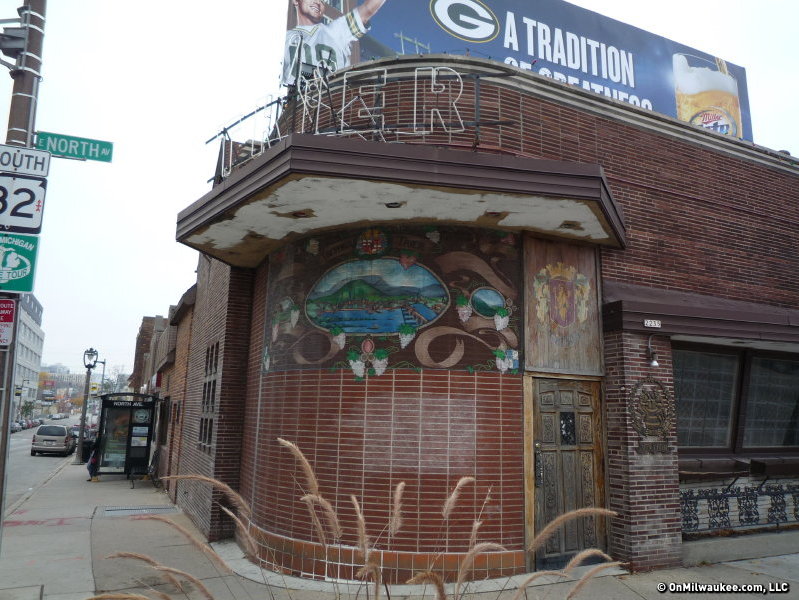 A relative youngster on this list, dating back "only" to 1978 – when it took over the former Rieder's space – Von Trier (which is really a bar, but also serves food, so I'm including here) is as much a Milwaukee classic as any business. It, too, has launched a GoFundMe fundraiser for its employees. You can find it here.
There are others, too, like Ned's Pizza, Kitt's Custard, Conejito's, Polonez and Maria's Pizza, to name but a few others. If we want these classics to endure, we must lend a hand, because we're all #inthistogethermke.
A complete list of restaurants offering carryout is here.
Facebook Comments
Disclaimer: Please note that Facebook comments are posted through Facebook and cannot be approved, edited or declined by OnMilwaukee.com. The opinions expressed in Facebook comments do not necessarily reflect those of OnMilwaukee.com or its staff.