Riverwest brewery collaboration will represent MKE at Denver fest
The four Riverwest breweries – Black Husky, Company, Gathering Place and Lakefront; all members of the Riverwest Brewery Syndicate, formed a few years ago – are teaming up for their first collaboration brew.
And, as you might expect, these forward-looking breweries are using the occasion to try their collective hand at a less-than-typical style.
The beer, which does not yet have a name, will represent Milwaukee at the Great American Beer Festival, the world's largest such event, in Denver Oct. 3-5.
The four brewers, along with Proximity Malt, which is donating the malt, are making a sticke alt, which is a hoppier and more bitter-forward take on Dusseldorf's top-fermented altbier, using Magnum and Styrian Golding hops.
The recipe also uses 700 pounds of pils, Munich and Caravienne malts plus 10 additional pounds of black malt for just a little color.
Black Husky co-owner and brewer Tim Eichinger says Lakefront contributed the yeast for the brew.
"It started with Tim (Kaya) and Luther (Paul) from Lakefront," says Black Husky's other co-owner, Toni Eichinger. "The story of the sticke alt ties in with the story of our four breweries and the Riverwest neighborhood. If you or I go to a bar in Dusseldorf and ask for an alt beer, that's what we'll get.
"But if one of the bar's regulars comes in and asks for an alt beer they'll get the sticke alt, which is the special neighborhood beer.
"Also, none of us wanted to do a milkshake (IPA) or pastry stout like everyone else is doing."
The beer will only be available in Riverwest at the four breweries' taprooms and in Denver.
Third Space Brewing represented the city's brewers at last year's Great American Brewfest, and VISIT Milwaukee Graphic Design Manager Kathryn Lavey says that this year they wanted to inviting a different brewer to attend the festival and, along with members of the city's tourism office, promote Milwaukee as a beer tourism destination.
"It was a great partnership (last year), telling the beer history and the great new breweries and the beer tourism side of it for the city," says Lavey. "We love Third Space and what they do but we wanted to mix it up and share the love and we'll continue doing that in the future.
"We approached Black Husky to come with us and they dove in headfirst and said, 'yes, yes, what else can we do?' They're going to be pouring 10 beers and this is going to be one of them."
Lavey says the collaboration brew was an unexpected benefit.
"It was a nice surprise, and I owe that all to Black Husky. They're driving this collaboration beer. It's going to be a lot of fun in Denver, taking this on the road."
Though the beer will be ready in about 10 days, Tim Eichinger says that a release party will likely be held in October, to coincide with the Great American Beer Festival, and other than the keg destined for Denver, the beer will be split evenly among the four contributing breweries.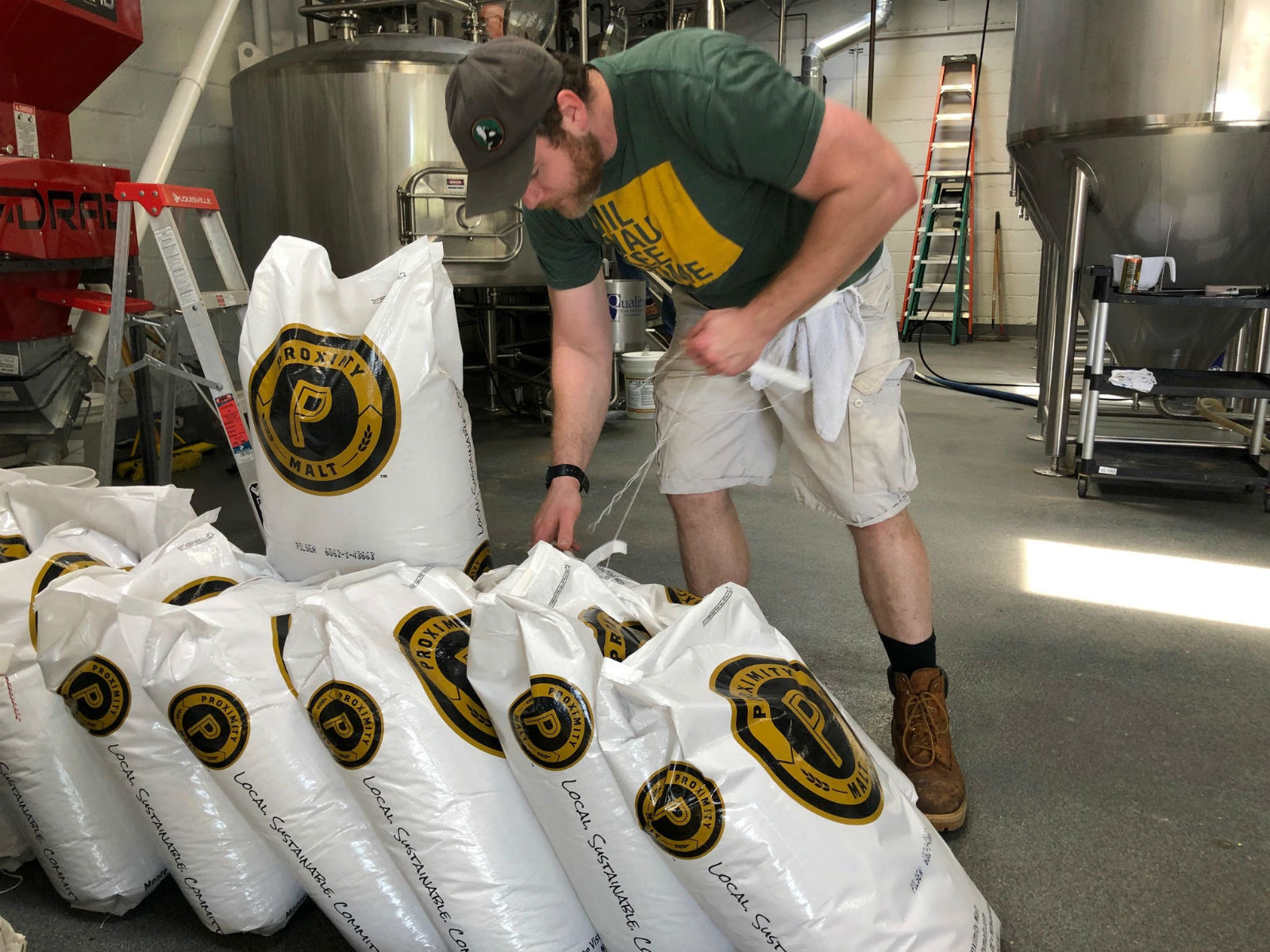 "We want to represent Milwaukee first, Riverwest second and Black Husky third," he says. "Because Milwaukee has a great brewing scene and Riverwest is the center of craft brewing in Milwaukee. More craft beer is brewed in Riverwest than anywhere else in Milwaukee."Brewing is taking place Friday at Black Husky Brewing, which is celebrating its 10th anniversary this year.
"It's cool that we are doing an altbier as a collaboration," says Lakefront's Jim Klisch. "Alts are a hybrid beer, neither a lager or an ale. So for the breweries to put their efforts together fits because it's neither Black Husky nor a Lakefront creation. Collaboration beers showcase the camaraderie in the craft beer community and expose different beer styles to the public."
Toni Eichinger says that the collaboration is especially important for the brewery.
"This event is especially meaningful to us at Black Husky as it is our very first collaboration brew in the 10 years we've been in business," she wrote in an email.
"That should tell you how strongly we feel about this connection with our fellow Riverwest breweries."
Klisch highlights the tight-knit vibe of the neighborhood and the brewing community there when he says, "An unknown fact about Black Husky: their brewery is across the street from where the house was my mother was born in and a half block away from the house (my brother) Russ and I started homebrewing in. I don't know what that has to do with the collaboration beer but it's fun to tell."
That sense of interconnectedness is what led to the creation of the Riverwest Brewery Syndicate, according to Toni Eichinger.
"Our mission is to work together to plan events and programs that support our Riverwest neighborhood. So often the news that gets reported is negative, (and we at the RBS thought this would be a great opportunity to report something positive. There are good things brewing in the neighborhood!"
Facebook Comments
Disclaimer: Please note that Facebook comments are posted through Facebook and cannot be approved, edited or declined by OnMilwaukee.com. The opinions expressed in Facebook comments do not necessarily reflect those of OnMilwaukee.com or its staff.