A guide to Milwaukee's hidden gems
Belly up to these bar stories, brought to you by Miller Brewing Co., that explore well-loved-but-lesser-known taps and taverns from all corners of the city and beyond.
True to its Brew City nickname, Milwaukee is no stranger to bars – to the point that we have more drinking spots than grocery stores. Some might say we've got a problem; we'd say we just have our priorities straight.
But with so many places from which to choose, it's easy for some locales – even truly classic Cream City clubs – to fall between the cracks or hide in plain sight. They may not be the fanciest places or the most hip, but without them, a part of Milwaukee's welcoming neighborhood soul would go missing. And here are just a few of those hidden gems that deserve a moment in the spotlight – and that you should discover for yourself for your next drink.
This guide will continue to be updated as we cover more hidden gems.
1000 E. Burleigh St.
(414) 264-3500

"As soon as you're welcomed through the door, though, you're welcomed into Bosco's extended family. Upon a second visit on a rainy afternoon, I didn't arrive to another movie conversation but I did find the same friendly, conversational vibe, eager to talk with anyone about anything, ranging from local gossip (the hot topic, in this case, was the naming rights for the new arena) to personal histories and everything in between. By the end of the trip, I felt like I knew all my fellow patrons, that they knew me and that we'd be picking up the conversation right where we left off next time – all in a little over an hour."
6343 N. Green Bay Ave.
(414) 797-0710
"When we first told you about The Brick, a week after it opened in 2015, there was a lot of talk about continuity – the pub lives in the same space where Tim's grandfather operated Wren's II, and across the street from the original Wren's, which stretches back to 1961. It turns out that the regulars – and there are lots of them – definitely remember the history of the Hren family, and coming to the Brick, it's like they never missed a beat."
3158 S. Howell Ave.
(414) 482-4941

"Some of the best taverns in Milwaukee are the ones that don't mess around. The ones that are entirely without artifice. They feel comfortable, homey. What you see is what you get. These are the ones where the owner is typically standing right behind the bar waiting to serve you. This is The Bubbler, 3158 S. Howell Ave., owned by Teri Bashaw and run by Bashaw and her two adult children."
218 N. Water St.
(414) 221-6565
"Can a bar truly qualify as one of Milwaukee's hidden gems when it sits right in the middle of the bustling Third Ward neighborhood, inside the portfolio of one of the city's most popular and noteworthy restaurant groups – SURG – with all of the corporate support and media spotlight that implies? It can when it's Bugsy's Back Alley Speakeasy – quite literally hidden away down a Third Ward back alley, with no visible signage until you've stumbled upon the entrance, tucked away between cleverly designed and trickily arranged shipping crates in the throughway's 'loading dock.'"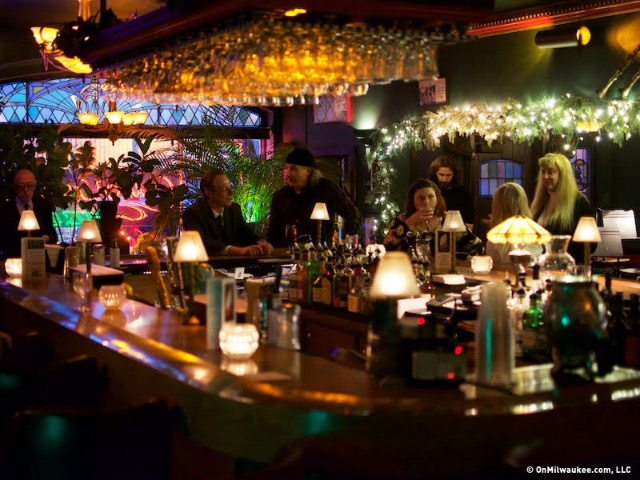 401 S. 2nd St.
(414) 221-9444

"Most of the jazz clubs in the Bronzeville neighborhood that were hopping in the 1940s and 1950s have closed, leaving Caroline's one of only a few jazz clubs left in the city. But Rubitsky says she has noticed a strong revival of the genre, particularly in the past three years."
5527 W. National Ave.
(414) 383-7388
"Gary Janocik knows that his bar – which is on the ground floor of a five-unit rooming house – sometimes gets a bad rap because, well, it's on the ground floor of a rooming house."
2417 N. Bartlett Ave.
(414) 332-2440
championspub.com

"Since Greenya bought the business in 2000 a lot has changed at Champion's – and a lot has not. The dramatic artichoke wallpaper remains the same and the vintage dark wood back bar is reminiscent of many rounds of drinks from long ago ... Photos of Greenya's family members are framed and displayed on the wall, including one of his grandfather and another of his grandmother and other family members when they appeared on the 'Family Feud' game show in the '80s."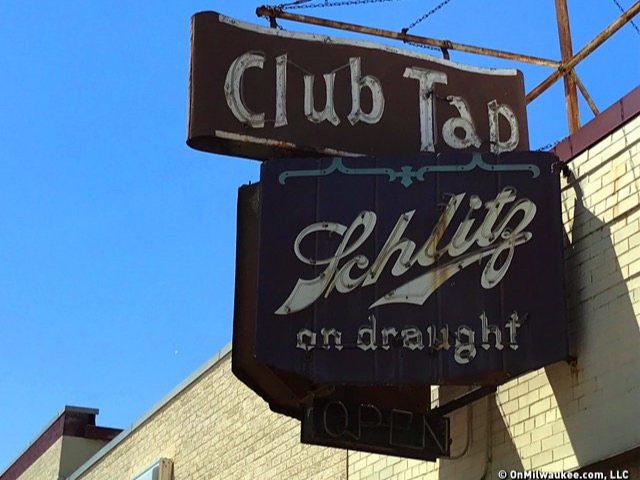 8828 W. North Ave.
(414) 257-4142

"There's a dart board, a few TVs showing the Brewers game, a lovely mosaic in the floor right inside the door, but Club Tap is a place to have a drink, maybe a pizza (definitely a pizza) and talk. In short, it's a classic Milwaukee-area tavern ... like you'd find 80 years ago, I bet. I nudge (owner Tony) Lalli to tell me what he thinks is the secret to the Club Tap's longevity and I realize that it's all around me. There's no secret sauce. There's just relationships and cold beer."
7342 W. State St.
(414) 476-3070

"First, let's get a few things straight. Opened in 1985, Colonel Hart's, 7342 W. State St., is by now a Tosa Village landmark. Also, there was no Col. Hart. The story goes that before he opened the bar, Tim Capper worked at Major Goolsby's Downtown, and he wanted to outrank his former boss, so he grafted the rank of colonel onto the name of the park across the street from his new place and ... voila!"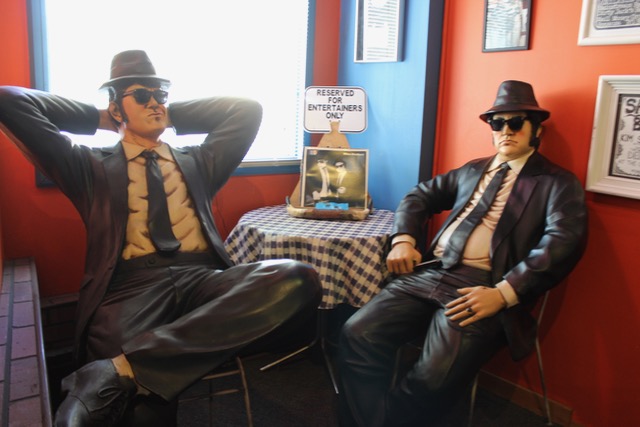 2127 W. Wells St.
(414) 344-1262
"There are certainly places more blatantly difficult to find. But few are more hidden in plain sight than Conway's Smokin' Bar & Grill at 2127 W. Wells St., an old-school Irish bar that boasts not only a delightfully quirky interior, but also a kitchen that pushes out a menu of basic comfort foods and smoked meats."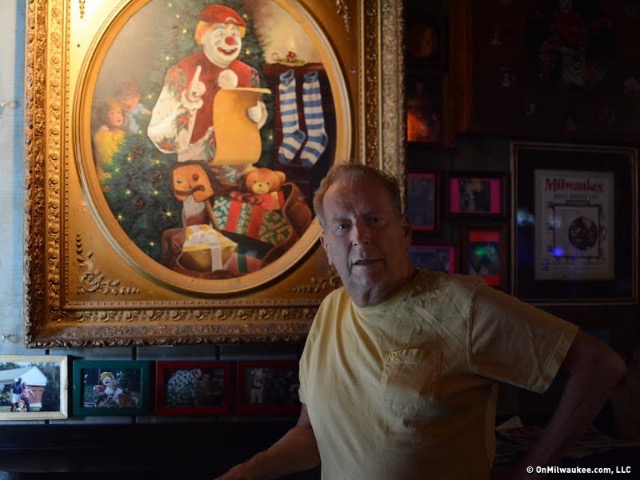 6132 W. Capitol Dr.
(414) 463-6920
"There probably isn't another bar in the world that's known primarily for its soup, clown paintings and Christmas decorations, but that's part of what makes Dale's of Milwaukee, 6132 W. Capitol Dr., so extraordinary."
7170 W. Burleigh St.
(414) 442-4280
"I don't know about you, but when I have a drink, it puts me in the mood for a nosh, too. So, I love a friendly neighborhood tap that has a kitchen that serves good food. And add a jigger of history and I'm hooked. With its intimate triangle-shaped bar, midcentury modern architecture, a welcoming owner and a killer fish fry, Gard's, 7170 W. Burleigh St., has all of that."
502 E. Garfield Ave.
(414) 374-4502
"'Swinging into the future' humbly declares the sign outside Garfield's 502 – or perhaps the future is swinging its way toward the club, considering the excitement growing out just south in the new arena district. But while an exciting future is mere minutes away, the beloved local bar and eatery – fittingly named after its address at 502 W. Garfield Ave., fit snugly between the Halyard Park and Bronzeville neighborhoods – still knows where its roots lie: in its past and in its community."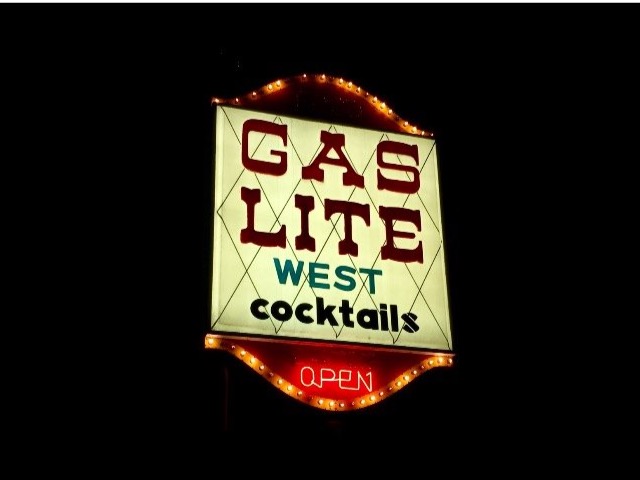 4305 S. 84th St.
(414) 546-1267

"In the heart of Greenfield, less than a mile north of I-43, at the intersection of West Cold Spring Road and South 84th Street, across those two streets from two different churches, is a classic, 41-year-old neighborhood pub where the beer is cold and cheap, the service is fast and friendly, the conversation comes easy and everyone is a regular – or becomes one quick."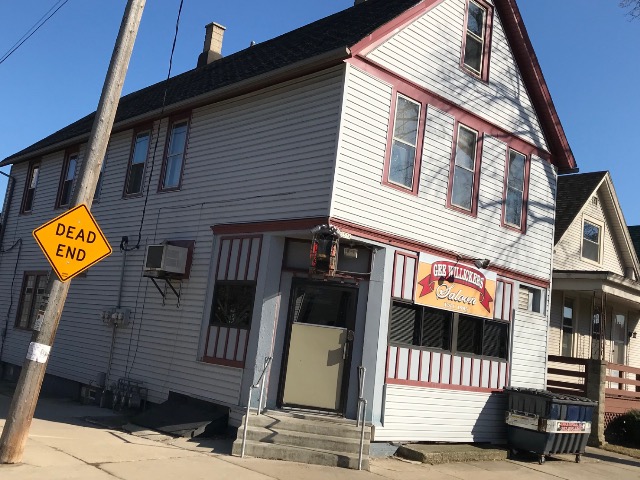 2578 N. Dousman St.
(414) 372-4559

"According to internet etymologists, the phrase 'gee willickers' was a favorite non-profane profanity long before the days of Dick Grayson and Dennis the Menace. A loophole for saying the Lord's name in vain without actually saying the Lord's name in vain, word historians track its earliest in-print use all the way back in mid-1800s – while its use in regular conversation likely goes back even further. Gee Willickers, the Riverwest bar found at 2578 N. Dousman St., isn't quite that old, but befitting its name, it's also a charming flashback from a different time."
224 E. Washington St.
(414) 383-3903
"George's Pub is a bit of a museum for (bar owner George) Vomberg's popular country band, the Nashville Rejects, which have been playing bars, weddings and the state fair for, as Vomberg says, 'about 100 years.'"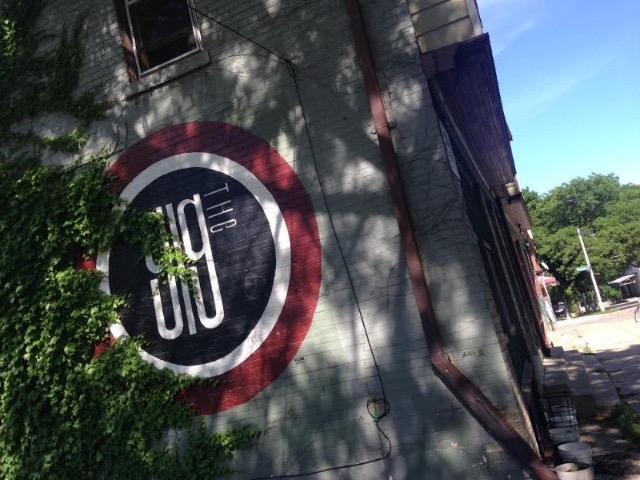 1132 E. Wright St.
(414) 562-0219
"Like many of the best hidden gems throughout the city, walking into the The Gig feels more like a good friend's basement than just a simple place for beers. Even with its impressive collection of music and memorabilia, it's less about the nifty or flashy items that decorate the space and more about the people, the spirit and the neighborhood that fills it nightly – a neighborhood that's an offbeat, unexpected but utterly essential, colorful riff from the city's usual rhythm."
9643 S. 76th St.
(414) 525-1950
"For almost two decades now, people from all over the area have certainly found The Hideaway Pub & Eatery and made it one of Franklin's favorite worst kept secrets. Even on a lowly Wednesday night, the dinner rush packs both the bar and the banquet hall connected right next door."
4238 W. Orchard St.
(414) 672-0320
"If the Ice House, 4238 W. Orchard St., is a hidden gem – and I'd argue that it is – it's one that's hidden in plain sight, on busy Miller Park Way, across the street from Target and Toppers."
1800 E. Arlington Pl.
(414) 276-7101
"You walk into Jamo's and you're immediately and entirely in Jamo's world, which is intimate and unpretentious and dimly lit and anachronistic. It's stuck out of time (it could be 1951 or 1983 or 2002, though the clocks on the wall will tell you it's always after 5) and place (a block from Brady Street, but nestled snugly into its neighborhood, disdainful of the nearby buzz), with its own people and practices, a distinct sense and style. Jamo's is an old corner tavern, the quintessential dive bar. It's the definition of a hidden gem."
418 N. Mayfair Rd.
(414) 475-5656
jojosmartinilounge.com
"JoJo's at Summerfest has stayed true to its identity, letting customers revel in fine drinking and good conversation in the midst of a beer-infused Summerfest."
181 S. 2nd St.
(414) 347-1171
"There are zero to few topics that (bar owner Art) Guenther can't speak at length about. He is opinionated and intelligent; a product of his time and rigid in his views – but this is exactly why the "regulars" choose to be regulars."
1920 S. 37th St.
(414) 837-6552
"And polka and accordions still rule supreme at the bar, which sports a number of them in various places throughout the bar. Five concertinas came with the property, says Kochanski, but there are a growing number, many of which guests have donated to the bar throughout the years. In kind, he maintains a good deal of the traditions on which Arts was founded, including hosting a Wednesday night polka jam during which old-timers and new come out to play their concertinas, Slovenian button boxes and accordions."
3300 W. National Ave.
(414) 643-1673
"... What happened that night 30 years ago is what continues to happen today. Mamie's is one of Milwaukee's truly diverse bars with people of all ages and nationalities sitting together in the same space."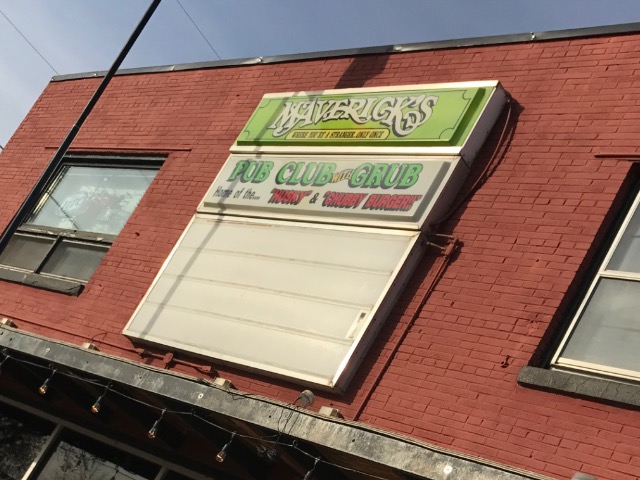 2030 W. Howard
(414) 282-6969
"The thin green sign out front of Maverick's claims the South Side pub is 'where you're a stranger only once.' But anybody who's walked through the bar's doors at 2030 W. Howard Ave. knows that's not just a cute slogan. It's the actual way of life inside Maverick's, one of the warmest and most welcoming bars waiting to be found in Milwaukee."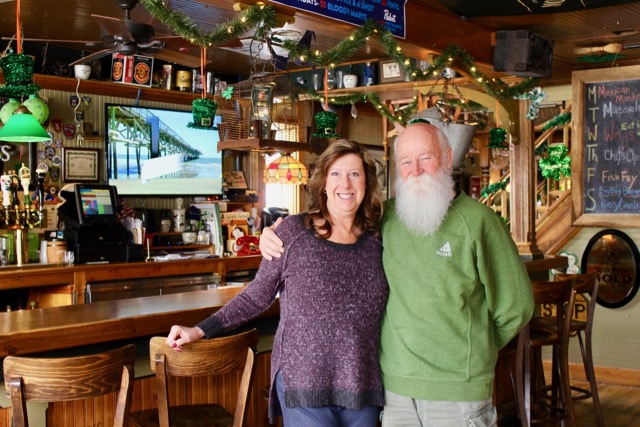 2066 S. 37th St.
(414) 226-6761
mckiernansirishpub.com
"The first thing you might notice when walking into McKiernan's Irish Pub & Grill, 2066 S. 37th St., is that the bar doesn't look like your stereotypical Irish pub. But if you believe (as the Irish do) that the defining characteristic of a true Irish pub is that it's friendly in a non-pretentious way, McKiernan's is pretty much spot-on. That includes a mix of both friendly bartenders and chatty guests, most of whom are perfectly happy to strike up a conversation even with the new folks at the bar."
1228 N. Astor St.
(414) 765-9402
"When it comes to profiling the hidden gems of Milwaukee's bar scene, the underground places quietly but essentially woven into the city's fabric, what could be more apt than a bar located literally underground. That's the case for Monica's on Astor, the cozy little basement bar found at 1228 N. Astor St."
912 Milwaukee Ave.
(414) 902-0148

"Stepping into Moran's Pub, the lively and convivial soccer bar in South Milwaukee owned by outgoing James Moran, who seems to know everyone and their extended family, one would never guess that – five and a half years ago – it almost wasn't Moran's Pub, definitely wasn't a multicultural soccer bar and very nearly was not owned by James Moran."
7023 W. Adler St.
(414) 475-6664
"'It's nothing revolutionary. I just always wanted to have a neighborhood bar where everyone was comfortable – male or female, alone or with a group,' says (bar owner Steve) Silber. 'I've run an honest business where everyone's welcome and bartenders who want to be behind the bar and I guess that's worked out. I've been here 26 years.'"
736 N. Milwaukee St.
(414) 276-9646
"Over the last 15 or so years, as the city around it has grown and transformed – with new development going up and old industries going out, more restaurants serving and less daytime drinking – food sales and clientele have changed a bit. But My Office has mostly stayed the same, still providing an affable atmosphere, affordability and a prime location, hiding in plain sight in the heart of Milwaukee's business district, a gem to its loyal regulars and a pleasant surprise to those who step for the first time into the understated old establishment with the inelegant brick-and-wood exterior, simple green sign and lots of character."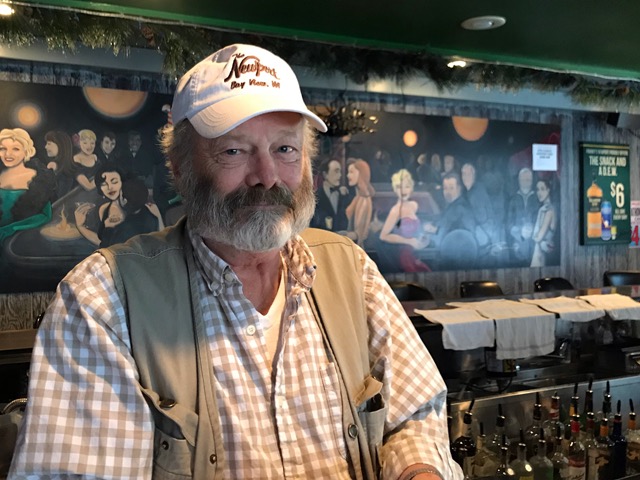 939 E. Conway St.
(414) 486-1768
"The lights are low, the tap handles are many and the circular bar sits smack dab in the middle of the room, saying, 'This isn't a restaurant, it's not a bowling alley or pool hall. It is a classic Milwaukee tavern.'"
4121 N. Wilson Dr.
(414) 961-2123

"Shorewood may be one of the wealthiest places in Wisconsin, but there's still a place where you can buy a dollar can of beer."
100 W. Maple St.
(414) 763-3366
"For many years, the Ollie's space was always a third shift bar that opened at 6 a.m. It was particularly popular with commercial fishermen who worked on the docks near what is now the Horny Goat Marina, 1933 S. 1st St. Third shift workers from Klement's and Country Maid were regulars, too. Some of them still hang out at Ollie's today."
8031 W. Greenfield Ave.
(414) 257-2854
"In 2013, they bought the Lois' Derby, two doors south at 1430 S. 81st St., and transformed it into Paulie's Field Trip, which felt like a revelation when I first stepped inside. That's because the Budiacs completely refurbished the tiny neighborhood tap, creating a little bit of Up North Wisconsin in the heart of the state's biggest metro area."
1501 S. 70th St.
(414) 453-3383

"As the town redefines West Allis, Phylo's, found at 1501 S. 70th St., remains firmly Stallis – proudly unpretentious. Its tap selection features just two craft brews: Blue Moon and Lakefront's East Side Dark. As for food, there's a can of "goose *ssholes" behind the counter. (Don't worry, it's a joke – obviously.) There's a lovely garden patio, though you're not technically allowed on it because it's literally the owners' garden patio, who live upstairs. Instead of sleek and modern, its walls are charmingly kitschy and cluttered. Then there's a massive, real rocket above the front door."
6351 W. Grange Ave.
(414) 421-1960
"And when Ray and Dot's talks about being a community spot, it means the entire community, across all generations. Spending a day at Ray and Dot's means watching the crowd morph from retirees grabbing a quick drink to start off the day, to those coming home from a day's work, to a younger, millennial generation popping in later at night to hang – all comfortably and casually co-mingling together over cold beers."
1004 E. Brady St.
(414) 278-9334
"Milwaukee is awash in rumors about secret bowling alleys, hidden tunnels and former rooming houses. But in the case of Regano's Roman Coin, a family-owned bar at 1004 E. Brady St., it's true. Well, most of it."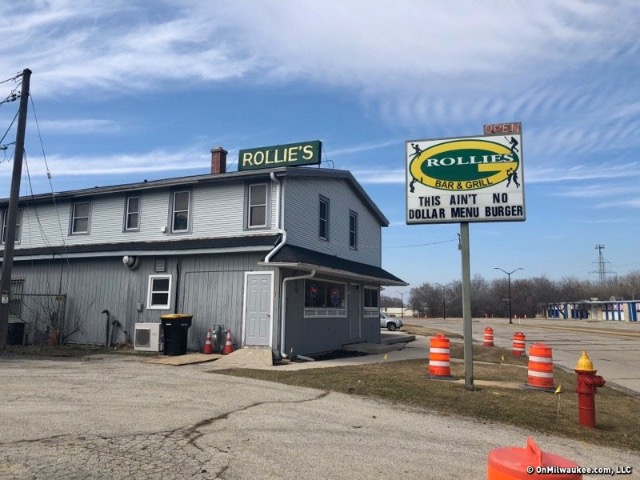 7751 N. Teutonia Ave.
(414) 354-9827

"It's easy to speed right past the family-owned tavern, which is located on the busy thoroughfare adjacent to the Brown Deer Disc Golf Course and parallel to the Oak Leaf Trail. But, for those who know and love it, it's a favorite spot to watch the football game, eat a burger or enjoy one of the best happy hours in the area."
1837 N. Humboldt Ave.
(414) 273-1665
"While so many down-home Milwaukee bars are closed or have been 'upgraded,' Scaffidi's Hideout, just a hop north of Brady Street at 1837 N. Humboldt Ave., remains pure Milwaukee: friendly, no-nonsense, comfortable fun without pretense. If it feels like you're among family, it's because you are."
2301 12th Ave.
(414) 762-1974

"Even before walking in, you get the sense that Slick Willies, which has no website, doesn't care much about branding: the bar's awnings spell its name 'Slick Willy's,' while the sign says 'Slick Willies,' an inconsistency repeated on its Facebook page and online, where it's written as 'Willies,' 'Willie's' and 'Willy's.' But no matter. You don't come here for spelling; you come for good food, drink, prices, people and times, linguistics be damned."
3723 Hubertus Rd.
(262) 628-1800
"Although it may seem like it's located in the middle of nowhere, the location is no accident as (bar owner Joe) Hennes' history with Hubertus goes way back. Hennes was born and raised in the area in a family that made its home in Hubertus in 1858. In fact, it was just a mile and a half up the street from Sloppy Joe's current location that the Hennes family planted its roots. And as time can tell, that is where they remained."
400 N. Water St.
(414) 220-8383
"What could possibly be hidden about the Milwaukee Public Market? ... And yet, on the east side of the building, tucked away in the shadow of the freeway while the front of the building baring its namesake takes in the spotlight, there's a cozy little sidewalk island hideaway that many may miss – and even more couldn't name. Most just know it as 'the tiki bar,' even though it's not a tiki bar. It's technically a palapa – the St. Paul Palapa, to be exact."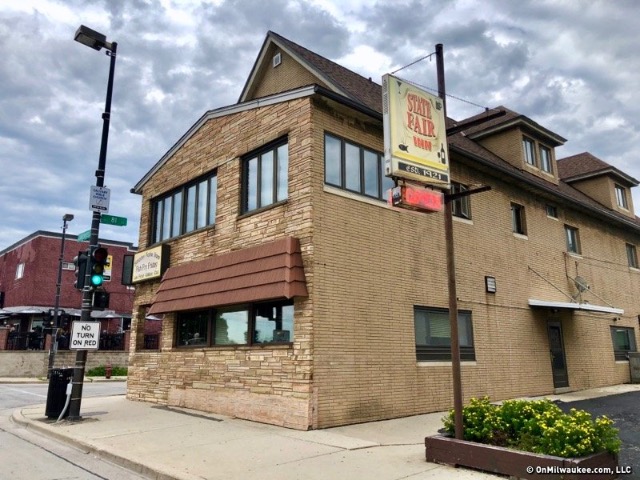 8101 W. Greenfield Ave.
(414) 778-0760
statefairinn1921.com

"Belly up to that bar, and you can order any number of classic cocktails. But you'd be remiss if you didn't indulge in one of the bar's specialties: the brandy old fashioned. Not in the mood for an old fashioned? There's always ice cold beer or any number of other classic cocktails including the royal fizz, Tom Collins, gin buck or stinger.
"Add to that the music selection, which features artists like Frank Sinatra and Ella Fitzgerald, along with old school jazz standards and big band, and you definitely know you're in a place that harbors a bit of history."
2008 Venice Beach Rd.
(262) 646-5652
stolleyshoggalley.com

"Tucked away between Upper and Lower Nemahbin Lake, just off I-94, lies one of Oconomowoc's more recognizable bar and grills: Stolley's Hogg Alley. Known for its food and up-north atmosphere, Stolley's is a restaurant that is welcoming to all its guests, grizzled bikers and growing children alike."
2422 S. Howell Ave.
"It's easy to drive by The Stone, 2422 S. Howell Ave., and not even know it's there, especially considering it doesn't have an obvious exterior sign and it's a bit off the beaten path of the unofficial Kinnickinnic-based Bay View bar district. However, we finally found our way through the door again this week and are really glad that we did. The down-to-earth Stone reminds us a bit of the East Side's Wolski's and Riverwest's Uptowner – but with more beer selections. The Stone also offers bottomless baskets of popcorn and peanuts. (Throwing the shells on the floor is encouraged!)"
6833 W. National Ave.
(414) 607-8839

"Studz Pub is clean and well-cared-for and located inside a 100-year-old building with a Depression-era back bar featuring cylindrical-shaped glass. There's also a 30-year-old photo of Ratas taped to the back bar in which he's donning a curly chestnut-colored mullet, thick mustache and the words 'My parents said I could be anything I wanted when I grew up so I became an ass*ole.'"
1032 E. Center St.
(414) 372-3882
"The Uptowner, 1032 E. Center St., is 133 years old, and because he's owned this 'home of the beautiful people' for three decades, Steve Johnson has scads of stories. Luckily for those of us who belly up to the bar, he's a great storyteller."
2301 S. Logan Ave.
(414) 509-8732
"If Urban was located on Kinnickinnic Avenue or Second Street it would be one of the South Side's most high-profile spots. Instead, it's perched on a quiet corner in Bay View but the 'off the beaten path' location of the lounge contributes to a different yet pleasing vibe."
4000 W. Clybourn St.
(414) 344-1158
"A lot of people can claim that they 'grew up in a bar,' but James Hutterer, owner of the Valley Inn in Piggsville (the Menomonee Valley), not only grew up in a bar, he was born in one. ... The Valley Inn's close proximity to MillerCoors – at night the Miller sign glows above the low-lying Piggsville neighborhood like a second moon – draws many customers to the bar. It's also a popular destination before and after Brewers games for fans as well as Miller Park ushers, vendors and, occasionally, broadcasters. (Bill Schroeder has stopped in.)"
1836 N. Pulaski St.
(414) 276-8130
wolskis.com
"Wolski's is a dive bar, incontrovertibly. But it's a destination dive bar, the kind of place you seek out, rather than stumble into, because it appeals to everyone and serves whatever purpose you want it to. It's not a sports bar or a dance bar or a cocktail lounge; the theme is itself, Wolski's – its own history, location, worldwide ambassadors, closing time. It's Polish, certainly, but a little bit Irish, with a lot of darts and, through and through, Milwaukee. Wolski's is welcoming, utilitarian and popular. Ineffably, it's hard not to like."
Facebook Comments
Disclaimer: Please note that Facebook comments are posted through Facebook and cannot be approved, edited or declined by OnMilwaukee.com. The opinions expressed in Facebook comments do not necessarily reflect those of OnMilwaukee.com or its staff.